Raisin cheese crackers – With only 6 ingredients, you can now make your own sweet and salty cheese crackers to impress your guests at the next party!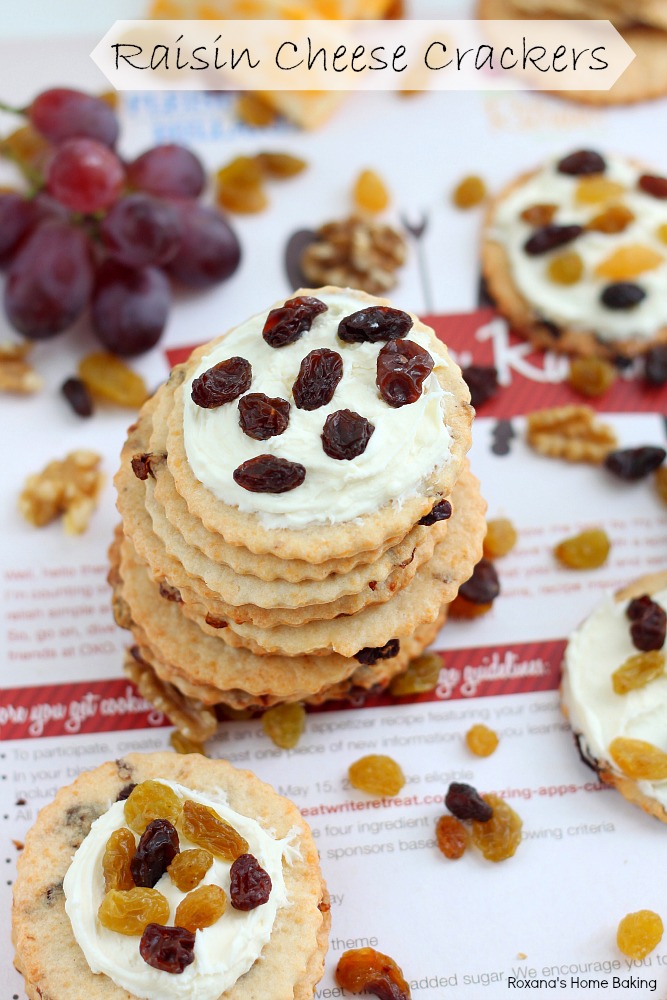 Romanians are known for a couple of things, some good, some bad but what I love most about is the hospitality.
We love to entertain, we love having friends over and hosting dinner parties. For some it may seem like an enormous effort but I absolutely love it!
Over the time, with a little one climbing on my leg like a monkey in a tree, I turned dinner parties into cocktail parties. A few snacks, a lot of desserts, great friends – the recipe for successful cocktail parties.
No matter if my guests are in the mood for a sweet or savory treat, a cheese plate has something for everyone. Nuts, fresh and dried fruit, cheese and of course crackers!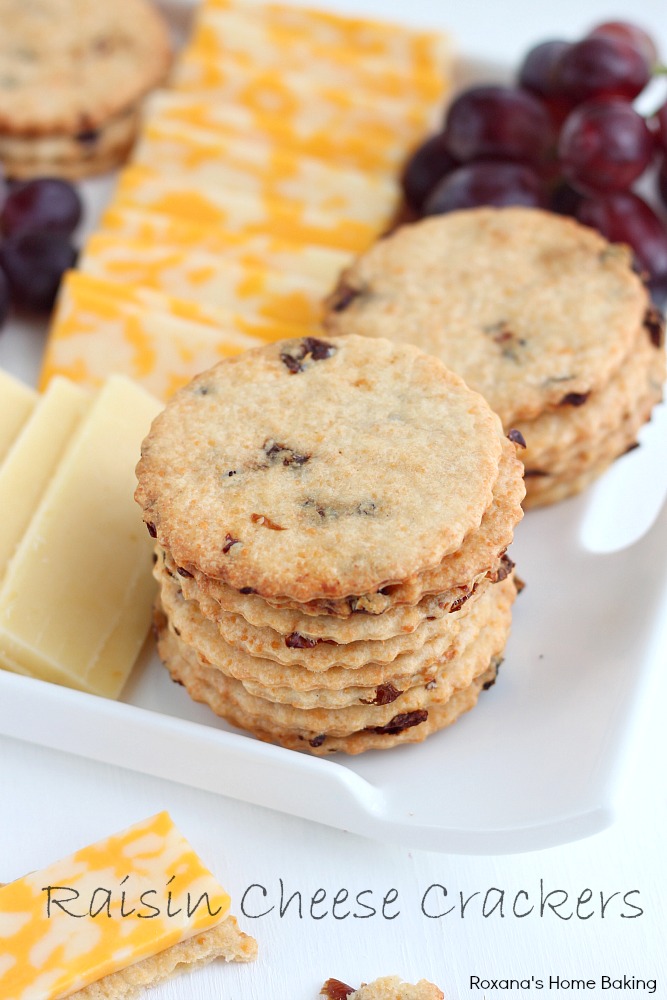 A couple of weeks ago I received a package to participate in the Eat Write Retreat Culinary Challenge.
In the box there were a couple of bags of raisins courtesy of California Raisins and a box full of kitchen gadgets from OXO. I was so excited I was sent this package. I knew about California Raisins from my friend Carolyn that they are naturally sweetened with no added sugar. They are also fat and cholesterol free. Just perfect for a healthy snack packed with lots of nutrients.
As part of the challenge I had to create an original appetizer recipe featuring raisins.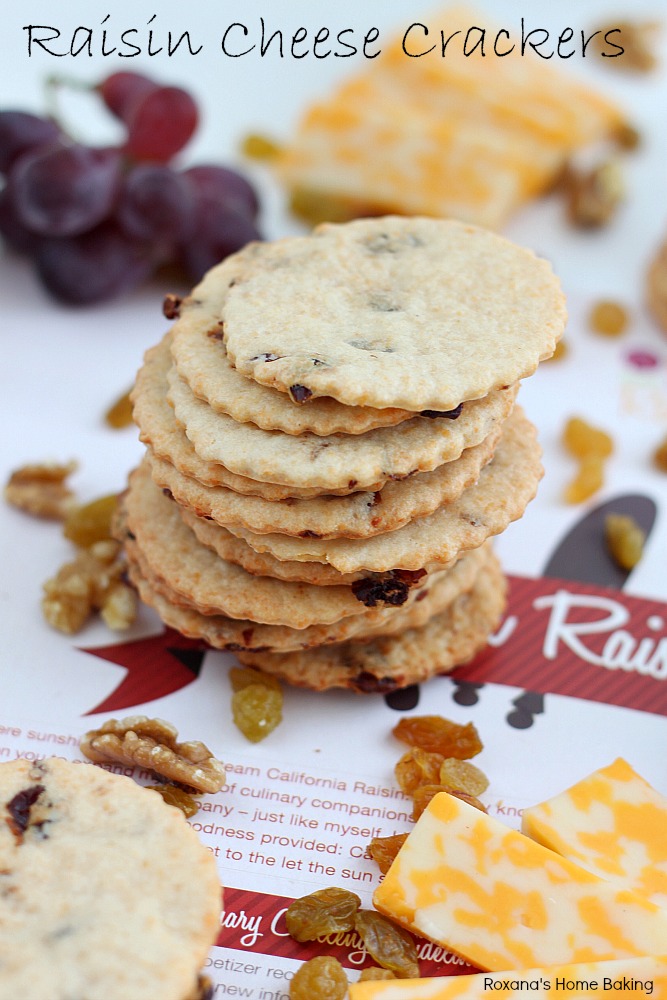 Now, I'm not going to lie. My first thought was: cookies, but the more I thought about it the idea of crackers seemed more fitting for the challenge.
And I patted myself on the shoulder once the first batch was out of the oven.
They have the perfect sweet and salty balance from the grated Parmesan and chopped raisins. The edges are crispy with a slightly chewy center and strong enough to be used as a spoon to a cheese ball.
I prefer mine spread with a little mascarpone or cream cheese, top with a couple of raisins and/or nuts. You can also enjoy them with thin slices of cheese or salami, ham or other meat products.
[mpprecipe-recipe:454]
Sending love your way,
Roxana