Filled with a lightly spiced sweet pumpkin ricotta filling, the classic Italian dessert gets a fall-themed twist in these pumpkin cannoli.
This summer I took a blogging break! Some of you have missed me, some of you did not even notice there was no email coming from me for weeks. It's OK, I'm not here to judge! We're all busy!
I've been thinking long if I should tell you what has been going on behind the pretty photos and I guess, we've been in this for so long, you deserve an explanation.
My friends, I've been living out of my suitcase for 2 months this summer! Few days in Chicago, a week in Savannah, almost 2 weeks in Myrtle Beach and the rest in Sicily! Yes, that's close to 6 weeks in the land of pasta, pizza, gelato, cappuccino, and cannoli to name a few! I did not want to return home at the end of my vacation. Could you blame me?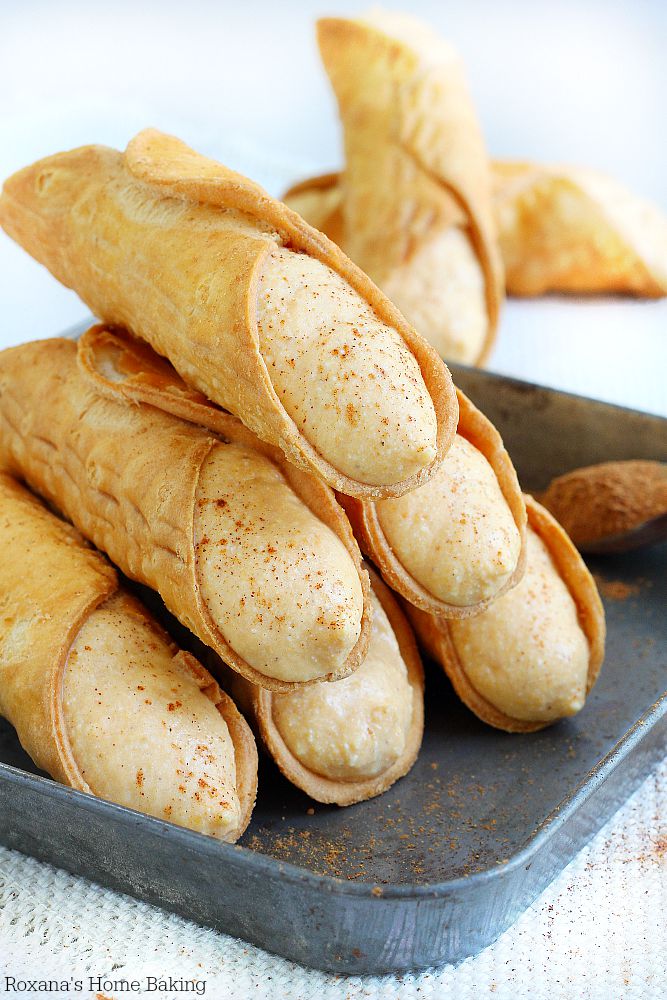 Tiffany and I had such an amazing time. We tried all kinds of food, we taste tested all the gelato flavors (it was a hard job but someone had to do it), we learned how to eat granita for breakfast (it wasn't that hard), had fresh made pasta for lunch, a ricotta-filled cannoli with an afternoon cappuccino and seafood for dinner! Life was great!
On our last day, we were already planning our next vacation. There were so many places we wanted to visit, so many dishes we wanted to eat over and over again.
Cannoli have always been a weakness of mine even before our trip to Italy. I loved the contrast between the crispy shell and the smooth filling. Since we are right in the middle of the pumpkin season, I thought it would be fun to put a fall twist in this classic Italian dessert – that's how these pumpkin cannoli came to life!
Visit Imperial Sugar website to get the recipe for these pumpkin cannoli
Craving more? Sign up for a trEATs affair email newsletter and get all the recipes sent right to your inbox!
Be sure to follow me on social media, so you never miss an update!
Facebook |  Pinterest   |    Instagram   |     Bloglovin'

Happy eating,
Roxana