Oatmeal breakfast bread packed with rolled oats, walnuts and raisins for a fueling and satisfying breakfast
*This post is sponsored by Red Star Yeast.
Oatmeal is my go-to breakfast Monday to Friday. Although I'm a stay-at-home Mom with a stay-at-home kid most of the days I don't have all the time in the world to prepare fresh-baked goodies just in time for breakfast. Oatmeal, ready in less than 5 minutes. Satisfying? Check! Healthy? Check!
Over the weekend, there's another story. Since everyone loves to sleep in late I try to wake up as early as possible and turn the oven one. I know when hubby and our little lady bug will wake up we'll have time to sit down and enjoy our breakfast without feeling rushed. I love lazy weekends! Don't you?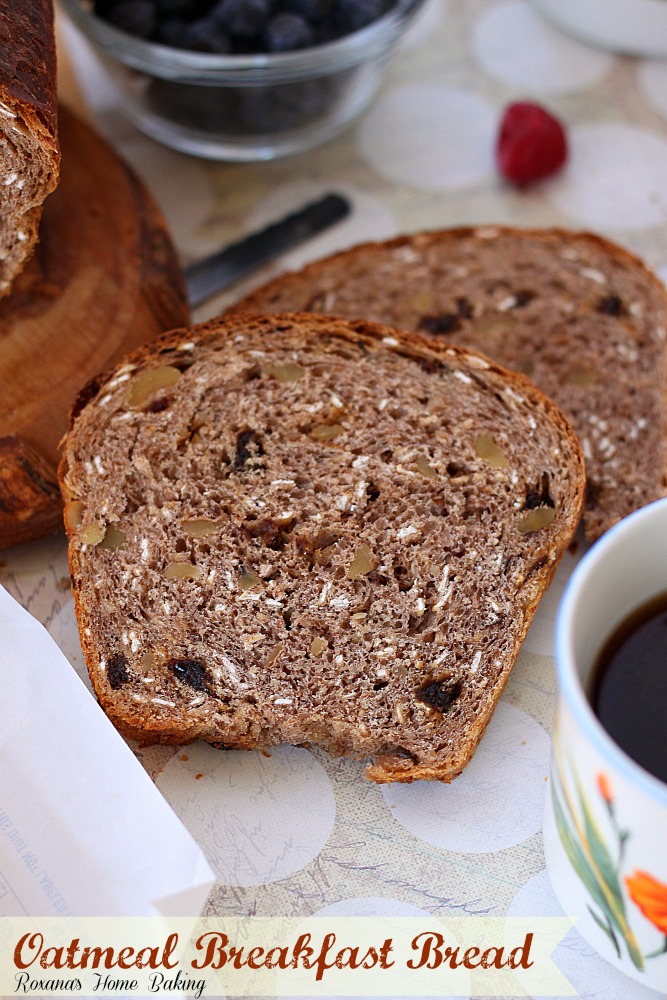 A few weeks ago, the idea of making oatmeal bread for breakfast got into my heard and didn't want to leave. I've tried a couple of times in the past to make oatmeal bread. Some tuned out OK, some a little dense but none like this oatmeal breakfast bread.
This time it was light, you could see the oats when slicing it, packed with walnuts and sweet raisins. With every slice you get some fiber from the oats, omega 3 fatty acids from the walnuts and just a little something for the sweet tooth from the raisins. It's definitely a bread made for breakfast. Spread some cream cheese of top, serve with fresh fruit. I see many weekends enjoying this oatmeal breakfast bread with my family.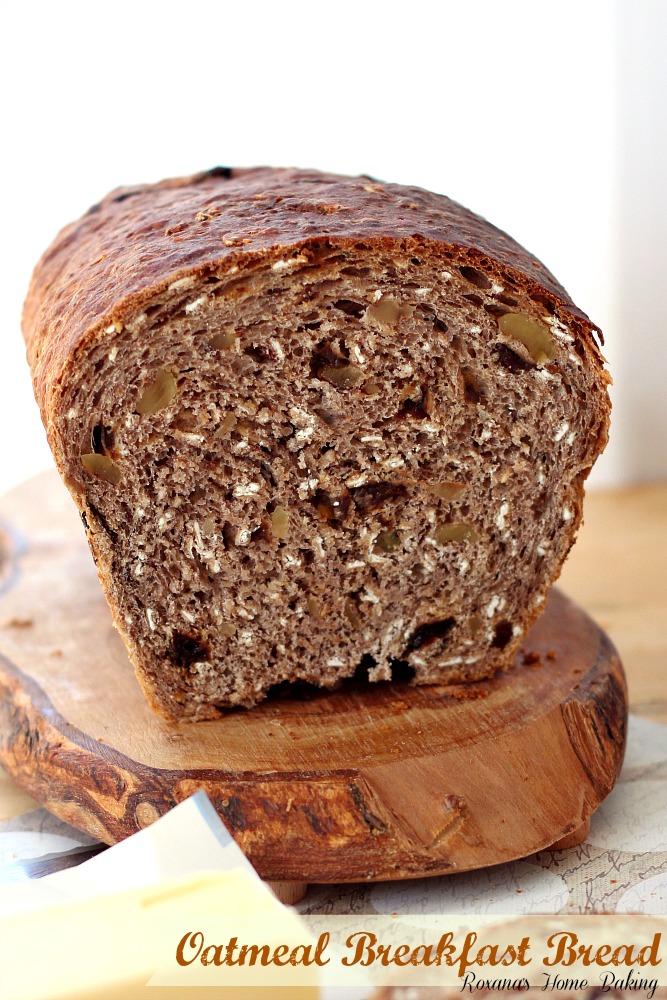 To make it it's a little tricky, and I'm telling that from experience. I've already made it a couple of times and I found that not all the time the amount of flour it's the same. Some a little less some a little more.
I usually buy Bob's Red Mill rolled oats, may them be gluten-free or the organic ones, but some oats are drier than the other requiring more or less liquid or flour. The same goes for walnuts and raisins.
Below I'm going to write the recipe that works best for my ingredients, but please, check your dough before adding more flour.
[mpprecipe-recipe:431]
Sending love your way,
Roxana
* This post is sponsored by Red Star Yeast. I'm compensated for baking and writing about this oatmeal breakfast bread. Opinions are all mine.