Chocolate and strawberry are a match made in heaven and these delicious, colorful, pretty-looking chocolate dipped strawberry surprise cupcakes are the perfect dessert to satisfy your sweet tooth's cravings!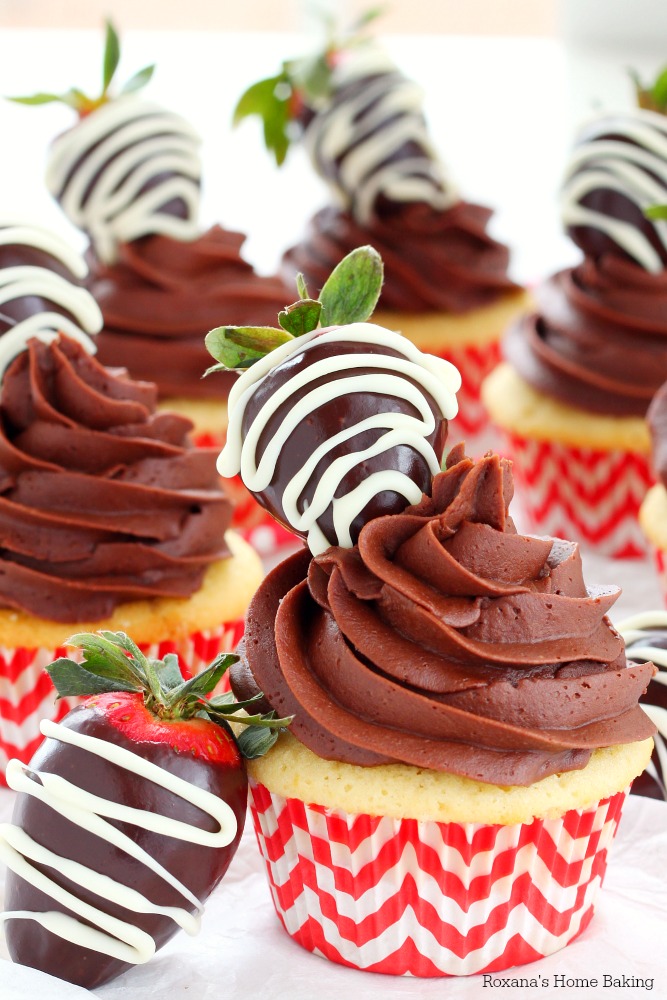 No matter the time of the year, I don't think you can go wrong with a chocolate dipped strawberry. In fact, dark chocolate dipped strawberry is one of my go-to guilt free desserts.
What makes these chocolate strawberry cupcakes unique is the light vanilla cupcake filled with a fresh strawberry and topped with an absolutely amazing rich chocolate buttercream frosting. A frosting so good, I could eat it by spoonfuls! It combines both melted chocolate and unsweetened cocoa powder! It's like any other chocolate frosting I had before!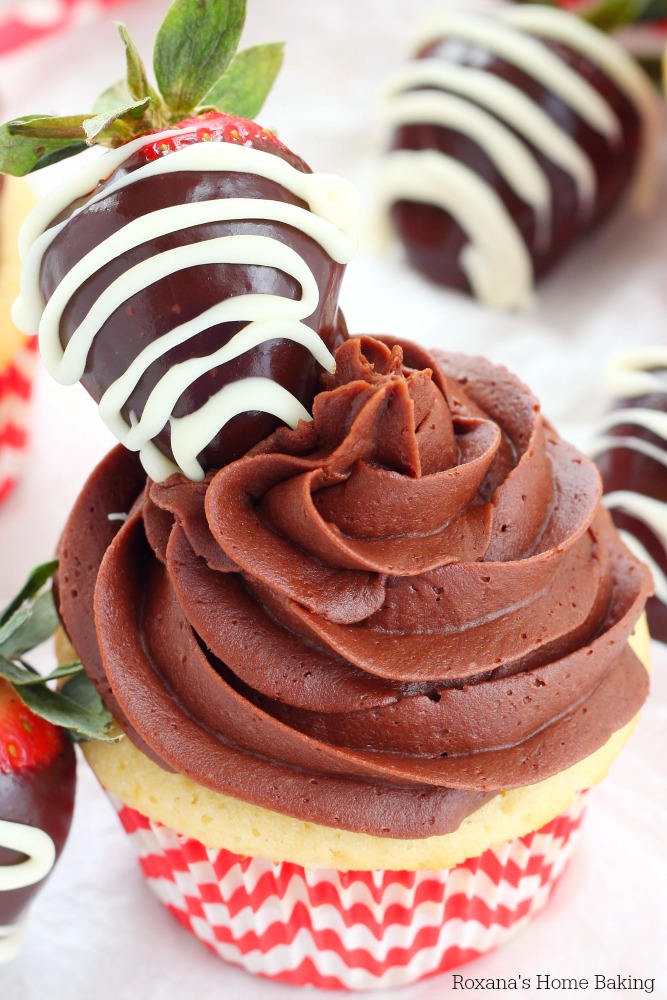 I have to be honest and say to make these cupcakes it takes a little bit of time, since you have to wait for the cupcakes to cool, cut a little piece out, insert a ripe and juicy strawberry inside, frost and finish with a chocolate dipped strawberry but seeing how glamorous the cupcakes turn out, it will be worth every second you slave in the kitchen.
For the show-stopping dessert, it's best to use long-stemmed strawberries if your store carries them (I saw at mine once and haven't stopped thinking about them since) but if you don't, just make sure your strawberries are ripe, but not over-riped or slightly soft.
Get the recipe for these chocolate strawberry surprise cupcakes on Imperial Sugar website

If you enjoyed these chocolate dipped strawberry surprise cupcakes, you may also like
Baba au rhum with cream and strawberries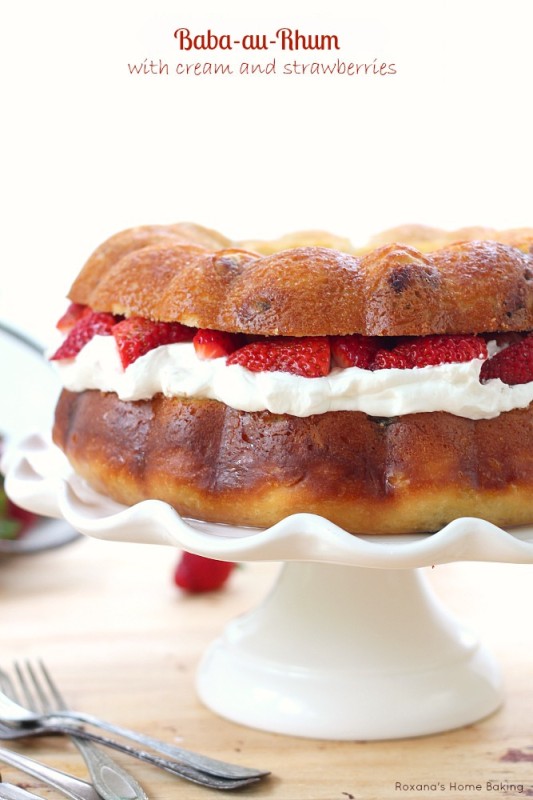 Chocolate strawberry roll cake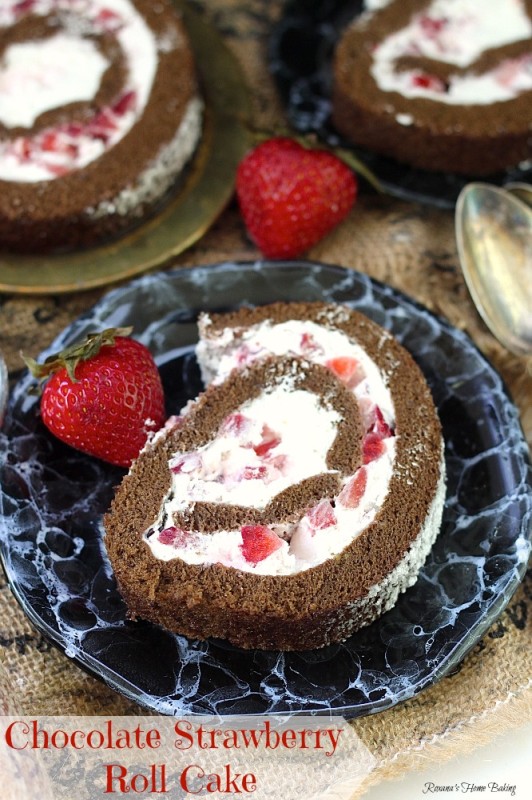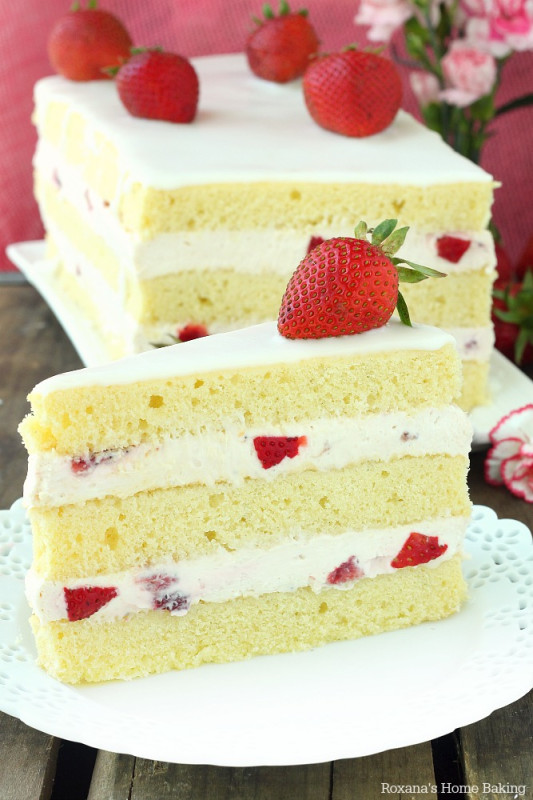 Happy baking,
Roxana