With only 15 minutes of prep time, you can have this piping hot chocolate banana bread pudding with chocolate sauce on the table in under an hour!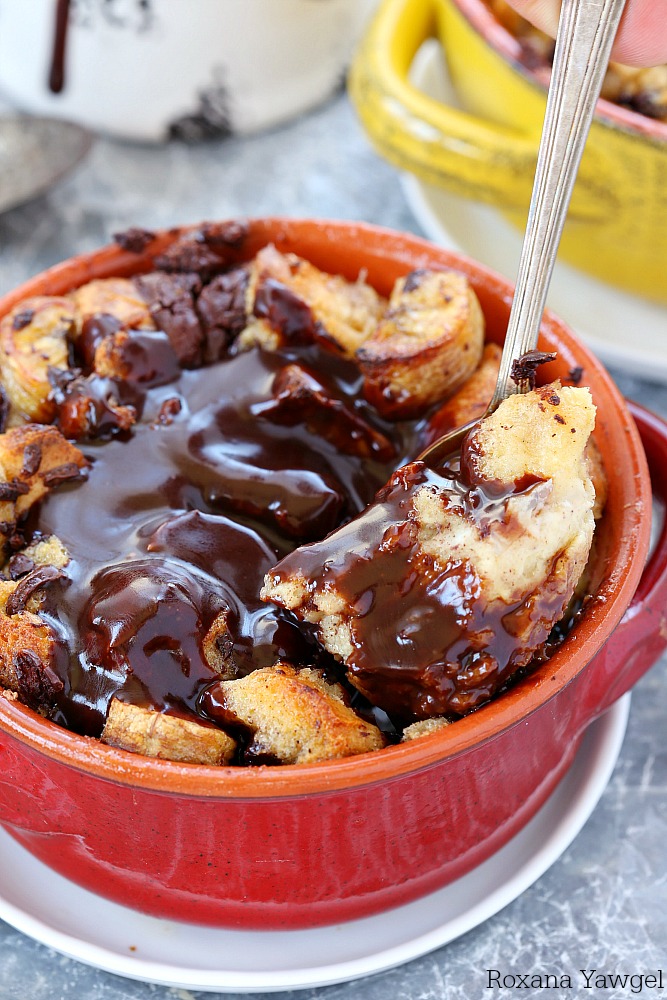 Bread pudding always makes me think of childhood!
I grew up watching my grandma and my grand-grandma making bread from scratch 2-3 times a week. It was the highlight of our day if there was some stale bread left in the cupboard while my grandma was sifting the flour. One of us would run and check the chicken coop for some eggs, another one would check if there was some milk leftover, another one would bring a cup of sugar.
It was bread pudding time!
Oh, happy times!
Isn't it funny how once a poor man's dessert is nowadays served even in 5-star restaurants?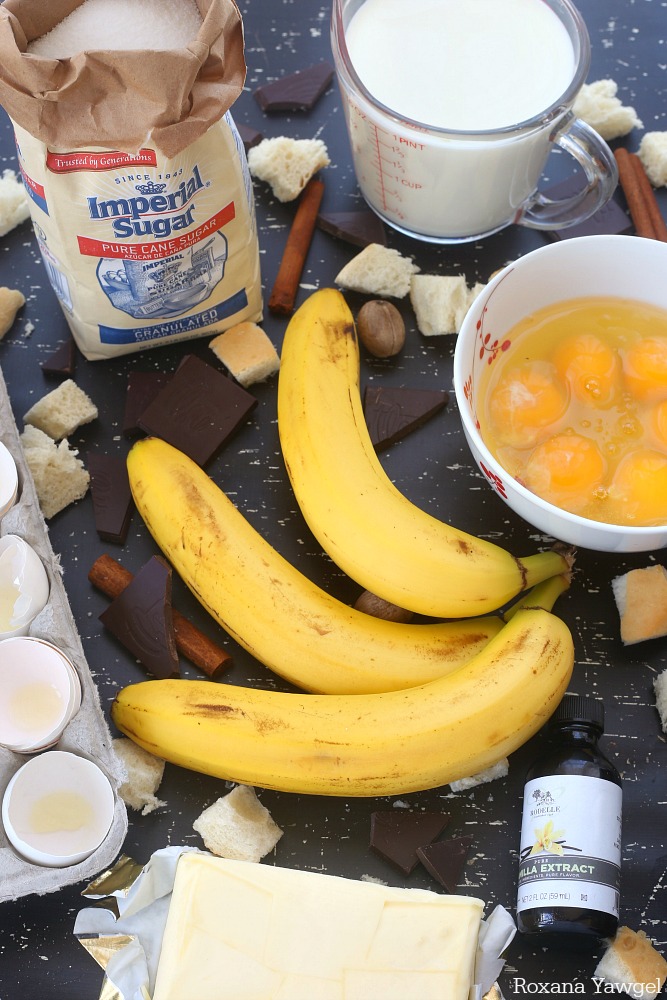 Let me tell you about this chocolate banana bread pudding with chocolate sauce! With just a few ingredients you turn some leftovers into an irresistible dessert!
Day-old bread is best when making bread pudding. I prefer French bread of challah, but you can use brioche, Italian bread or even croissants for a richer bread pudding.
In addition to the bread, you'll need lots of eggs, butter, whole milk, sugar and vanilla to make the custard. That's my favorite part! The richer the custard, the better the bread pudding!
A side note on that – I highly recommend whole milk and a good European butter. Great ingredients yield the best results!
Since this is a chocolate banana bread pudding, obviously you need bananas and chocolate as well. Use ripe bananas, but not the brown ones you'd use for banana bread.
And for chocolate, any dark chocolate works. If you don't have baking chocolate, use store bought chocolate chunks or even chocolate chips. I prefer the baking chocolate.
I also added some freshly grated nutmeg and cinnamon. You can add cloves or allspice of you prefer!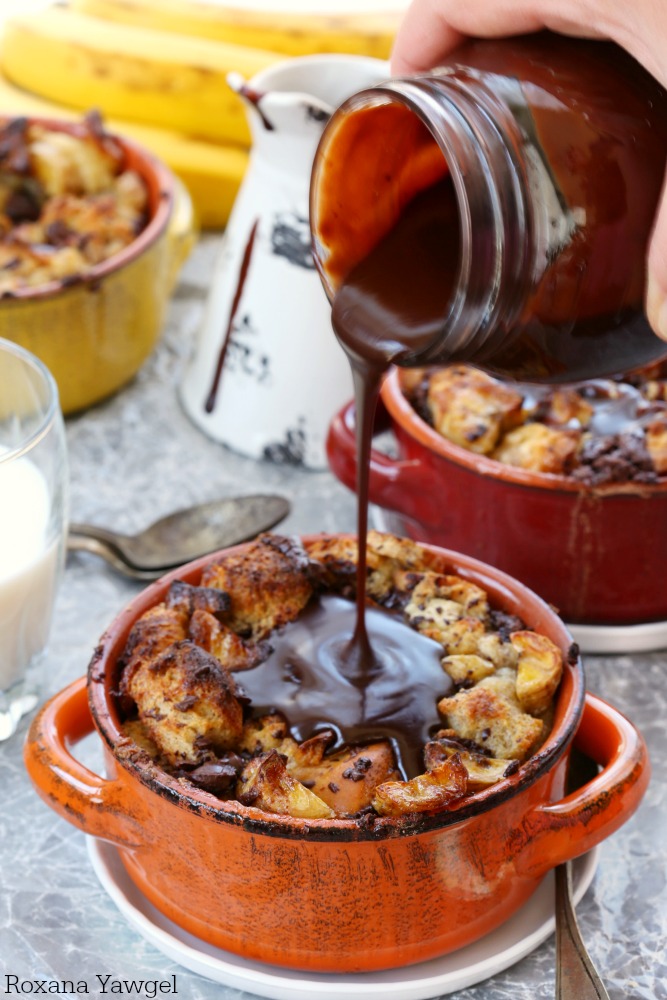 The chocolate sauce! Oh my goodness! Gimme a spoon and let's call it a day!
Ever since I made it for this chocolate banana bread pudding I've poured some over everything! Ice-cream! Brownies! Drizzled some on a coffee cake! Even spread a little in between two cookies!
It's SO good!!!
Craving more? Sign up for a trEATs affair email newsletter and get all the recipes sent right to your inbox!
Be sure to follow me on social media, so you never miss an update!
Facebook |  Pinterest   |    Instagram   |     Bloglovin'