I love pairing chocolate and strawberry together and these easy to make Triscuit cracker bites make a great snack when you're craving something sweet and salty.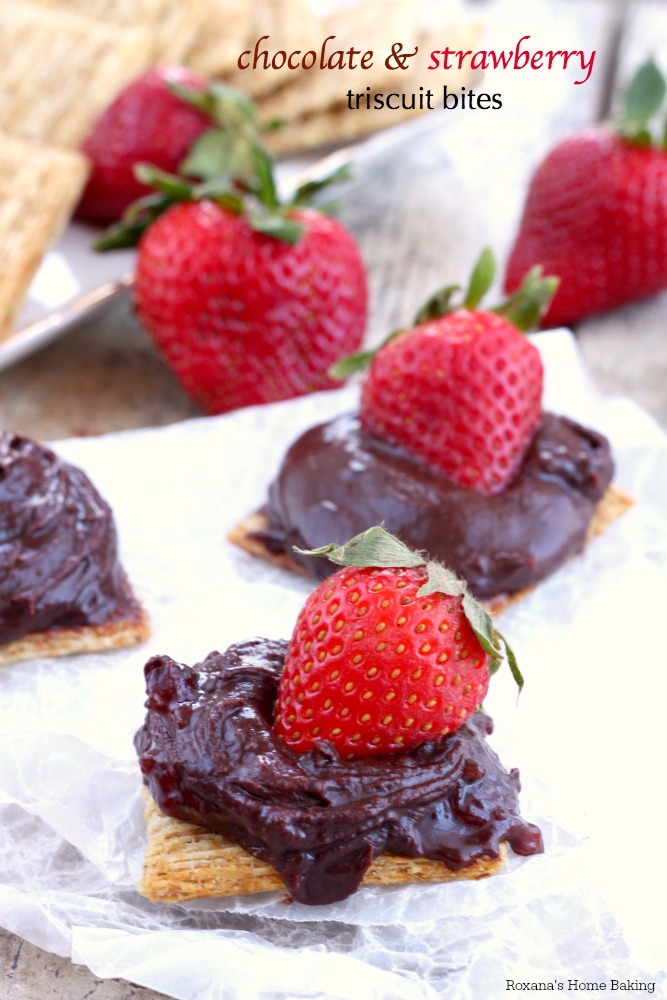 I'm a snack person. Mid morning, late afternoon or just before bedtime, you'll find me snacking. Sometimes sweets, sometimes savory bites. It's just who I am and no matter how much I try not to reach for that snack just before dinner time I can't help myself.
It's what keeps me going, especially on days when I don't really have time to sit down 30 minutes or so to enjoy a meal. A little cheese, some fresh or dried fruit, smoked salmon and herbs, small-cut veggies. Depending on the days and my cravings, you'll find me stacking a few on top of a Triscuit cracker.
Why Triscuit? Because I feel good about its ingredient list – whole grain wheat, oil and salt. That's all! Only 3 ingredients that give me confidence to feed it to my family.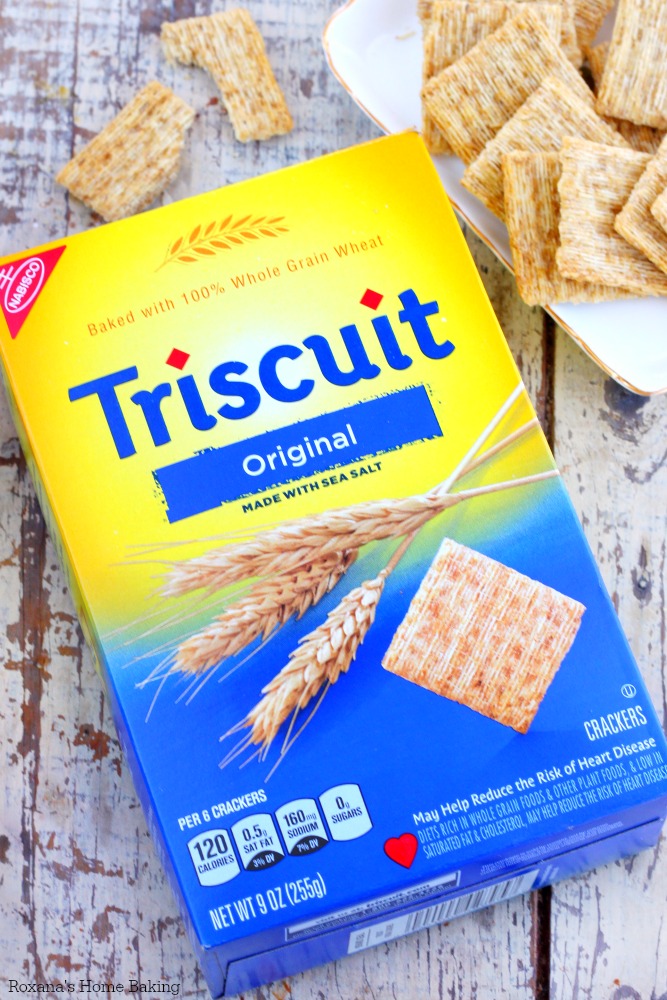 Taking a quick glimpse on Triscuit website, you'll find lots of snack inspiration but my absolute favorite way to pair a Triscuit cracker is with rich ganache, strawberry preserve and fresh strawberries. I've been telling you about my love for chocolate since the beginning of this blog and, now, with the farmers market open for the season, the abundance of fresh fruit and vegetables inspire me to enjoy them more often. And who doesn't like pairing strawberry with chocolate?
If you do not have any ganache on hand, you can make your own by combining dark or semisweet chocolate with heavy cream in a ratio of 2:1 (double the amount of chocolate to the heavy cream). In a small heat-proof bowl combine the chocolate and cream and heat in the microwave until the chocolate starts to soften (you may wanna check every 30 seconds) Stir with a spoon until combined. Refrigerate until needed.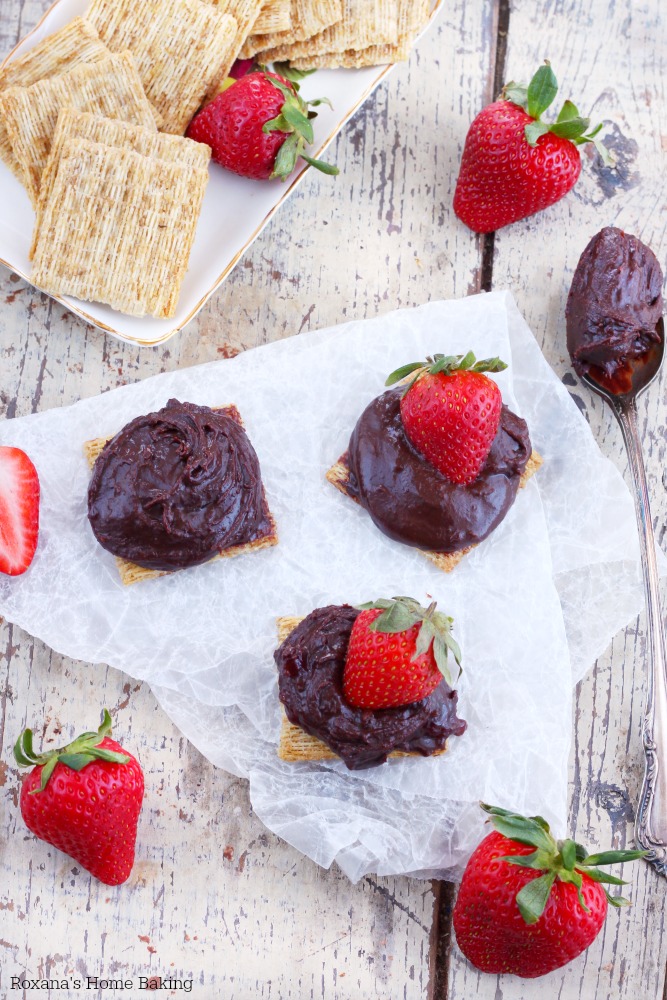 To make these easy and irresistible Triscuit cracker bites, you need to mix 2 tablespoons ganache with 1/2 tablespoon of strawberry preserve in a small bowl. If your ganache is too hard, place it in the microwave for 15-20 seconds. Mix it with the preserve and place a generous tablespoon on top of each Triscuit cracker. Finish with a small strawberry or half of a strawberry.
To make sure the cracker doesn't soften, I recommend making these sweet Triscuit cracker bites few minutes before serving.
This recipe is enough to top 2 Triscuit crackers, which is actually the suggested serving size, but if you need more crackers (to feed your entire family or a crowd) you can easily double or triple the recipe.
Happy snacking,
Roxana
Triscuit believes in simple things coming together to create something more. Whether it's just three ingredients on a Triscuit or about life, we believe that you (and Triscuit) are "Made for More".
Triscuit sponsored this blog post. The opinions and text are all mine.