So soft, fluffy, and full of chocolate flavor in every bite, these sugar cookie chocolate cupcakes are piled high with cream cheese frosting and finished with colorful sprinkles!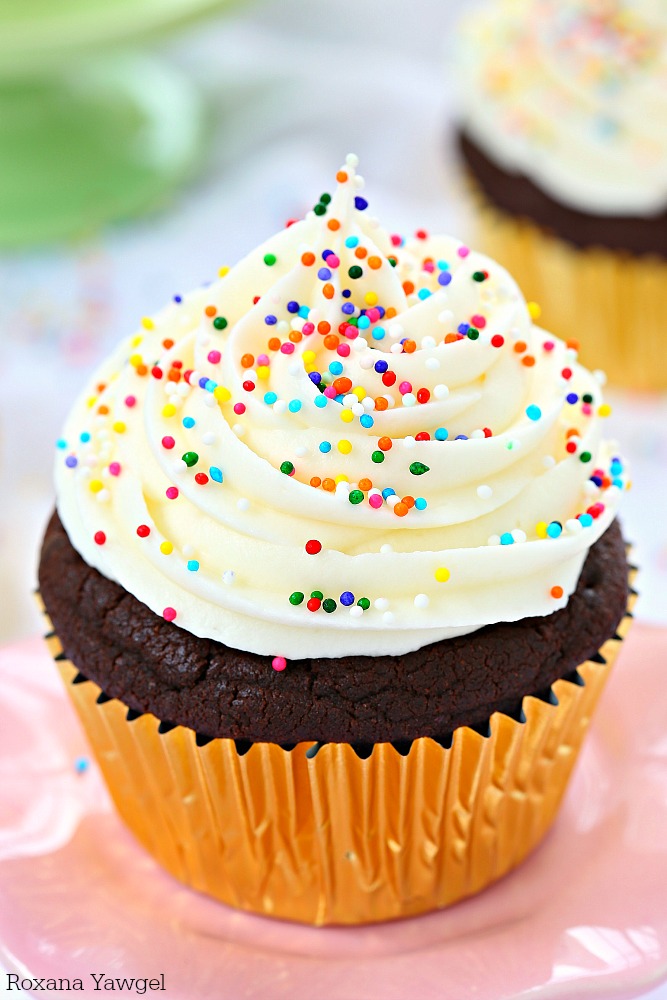 For the first time in two years, we were looking forward to the soccer tournament weekend. The kids have been practicing their skills for the past ten weeks and we have seen lots of improvements.
Unlike the previous years when we were the first team to be eliminated, we were pretty confident this time around! So confident we knew the kids will be making to the semi-finals and find themselves on the podium!
And they did! After 5 games, they ended up in 3rd place!!
Such an accomplishment needed a special treat that all the kids would go crazy over! Cupcakes with lots of sprinkles, of course! These sugar cookie chocolate cupcakes with cream cheese frosting were perfect to celebrate the victory!
I don't know about you, but if you ask me, chocolate cupcakes need real chocolate in them and these sugar cookie chocolate cupcakes call for both baking chocolate and cocoa powder for as much chocolate flavor as possible.
I love using 70% baking chocolate, but you can use either 60 or 75% or even semi-sweet chocolate of you prefer. I do however advise to use chocolate that's labeled for baking and not chocolate chips. Baking chocolate melts better and has a deeper chocolate flavor.
I know chocolate cupcakes tend to dry out as the days pass (cocoa powder has that effect on baked goods), but these stay perfectly tender and rich thanks to the addition of canola oil.
Adding oil produces an incredibly moist cupcake, and these sugar cookie chocolate cupcakes are light and fluffy (not brownie-like) with an intense chocolate flavor.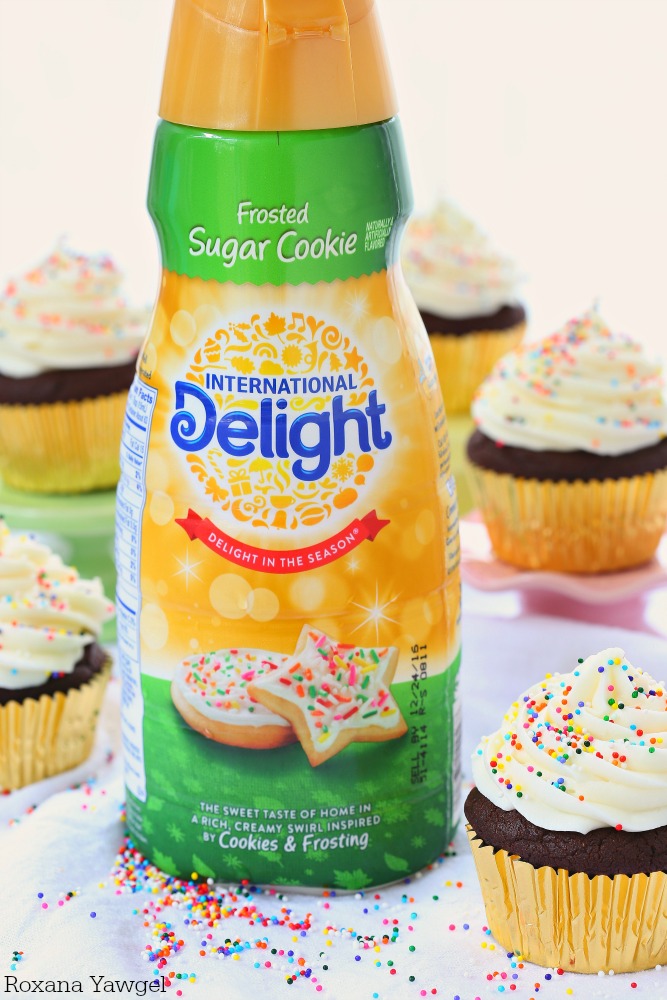 The sugar cookie flavor in these chocolate cupcakes comes from International Delight Frosted Sugar Cookie coffee creamer! It smells incredible and tastes just like a frosted sugar cookie!!!
Move over pumpkin spice creamer, there's a new favorite in town!
I used the coffee creamer in both the cupcake batter and the cream cheese frosting! It's just so good and flavorful!! I can't wait to try other recipes using this seasonal coffee creamer! Prepare yourself!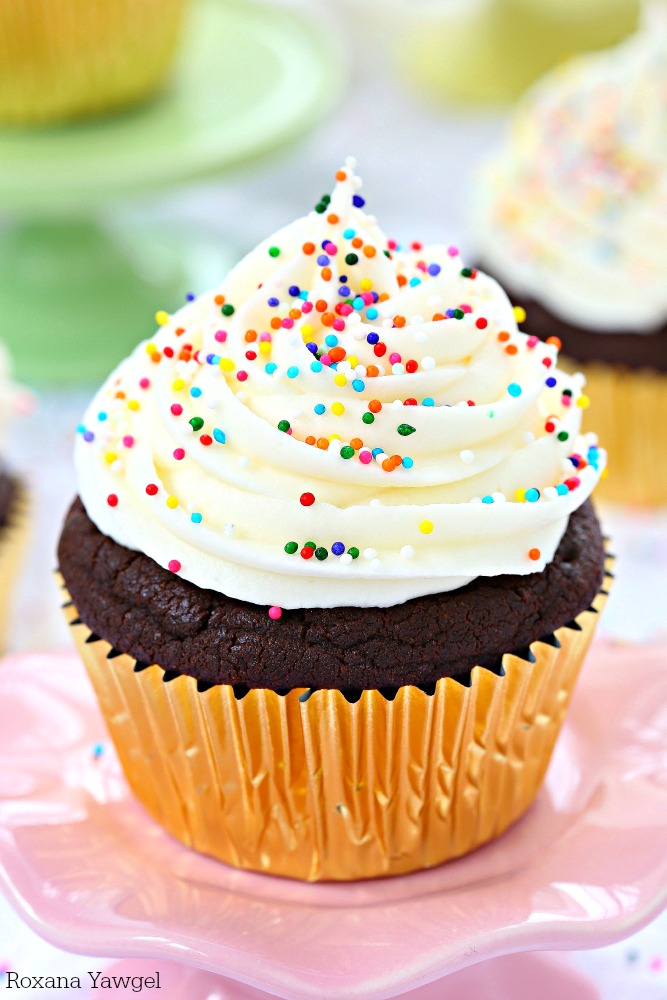 The kids loved their cupcakes piled high with frosting, but if you don't want that much frosting on your cupcake, you can make only half of the frosting recipe. Extra frosting in the fridge is never a bad idea, just ask my husband!
And if you ask my daughter, there should be no cupcake without sprinkles!
[mpprecipe-recipe:673]
This is a sponsored conversation written by me on behalf of International Delight. The opinions and text are all mine.