Nutella cupcakes – moist, tender, sweet cupcakes with lots of Nutella flavor topped with a smooth, creamy Nutella frosting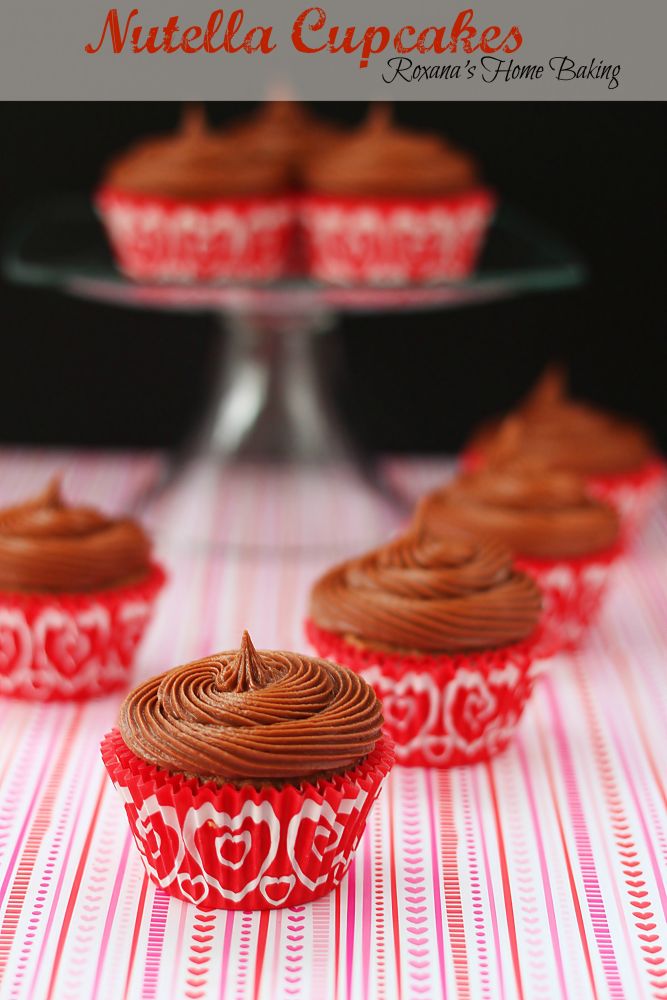 Today is National Nutella Day and there was no way I could have missed this opportunity of sharing another Nutella treat with you.
Nutella infused cupcakes with Nutella frosting! Prepare yourself for a truly irresistible Nutella deliciousness.
Who am I kidding, I'm pretty sure almost all of you like Nutella and even if you admit it or not, at least one time you ate it straight from the jar (OK, I did it multiple times, I admit). It's a pantry sample, just like peanut butter, chocolate and sprinkles. Who can live without them?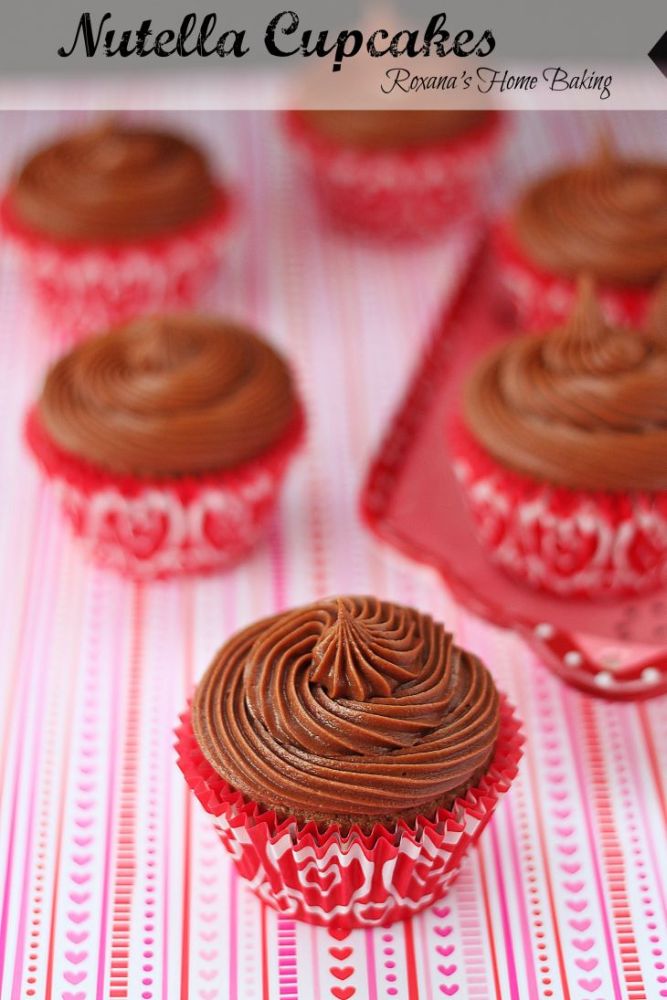 I have to say I was tempted to add some sprinkles on top on the frosting, but, you see, I'm a little clumsy and after making the Nutella Truffles somehow I managed to drop the bowl from the counter and there were a gazillion of sprinkles on the floor. I'm pretty sure I'll still find some in a month. They hide everywhere.
With or without sprinkles these are a must make cupcakes for every Nutella fan.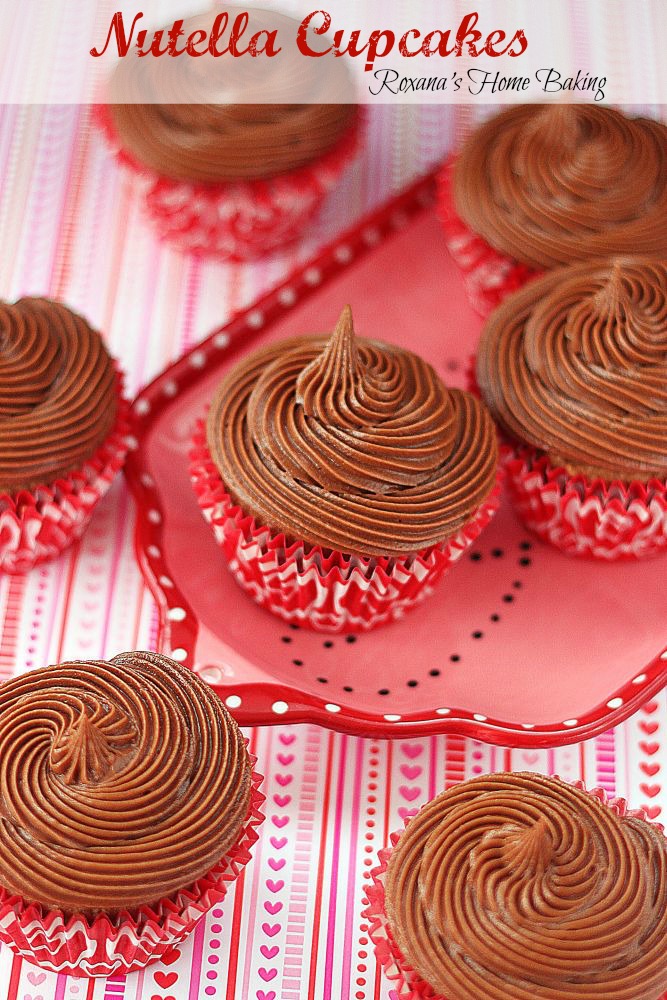 These Nutella cupcakes are moist and tender, sweet and with lots of Nutella flavor.  I used a whole Nutella jar to get this recipe right. I wanted a cupcakes that wasn't heavy or crumbly, or sunken after baking. I wanted a moist cupcakes with a Nutella taste.  And I finally got it right.  Add to that a creamy Nutella frosting and you've made yourself a delicious cupcake, so rich you'll need a glass a cold milk with it.
Just a friendly advice, do not, and I repeat do not make the frosting ahead or you'll find yourself left with some bare cupcakes. It's smooth, creamy, sweet and taste like Nutella. One of my friends said it's the best frosting she ever had.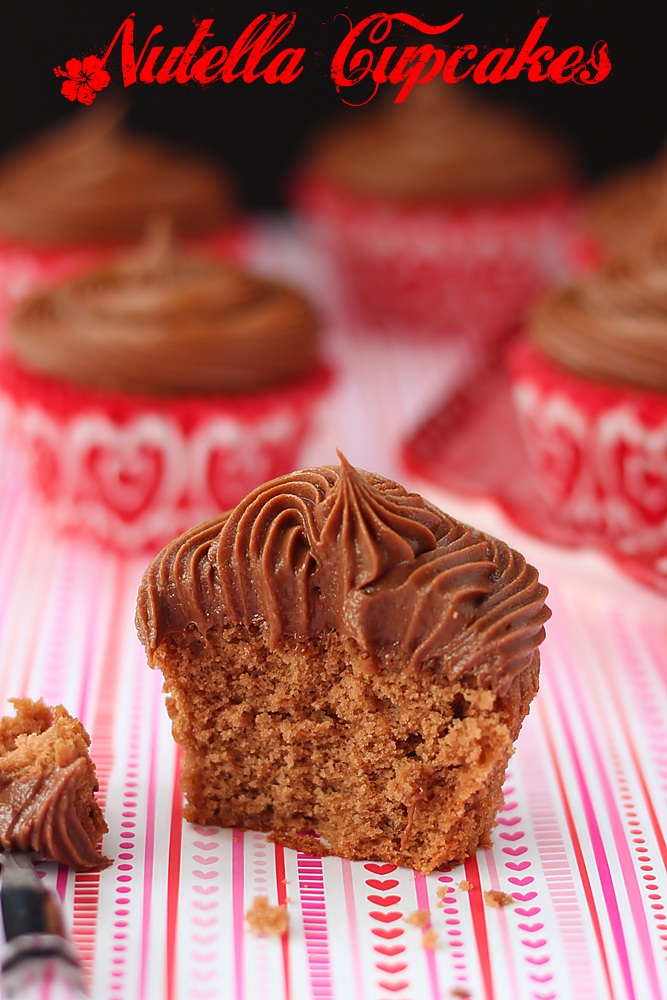 [mpprecipe-recipe:418]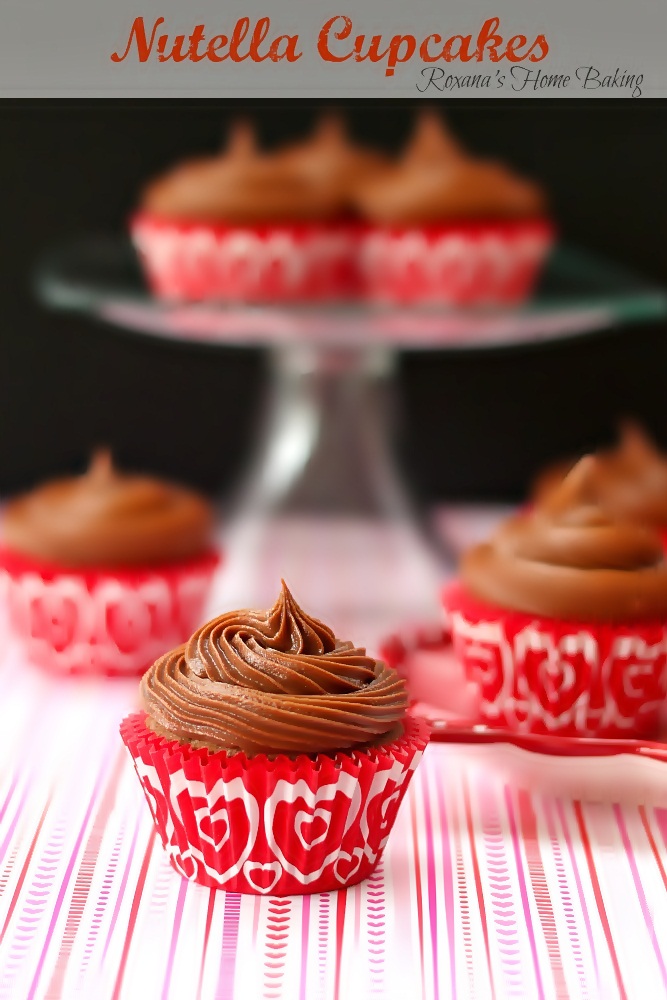 Sending love your way,
Roxana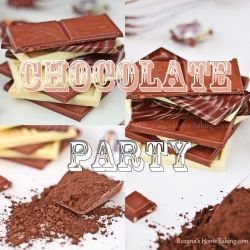 Chocolate party is a monthly event hosted by me together with some wonderful bloggers. Each month we pick an ingredient and pair it with chocolate. We blog about it by the end of the month.
I hope you'll join our party and bake along with us. Also, if you'd like to know what are we up to and what ingredients we pick for the next parties, join our Facebook group.
All submitted posts will be pinned to the Chocolate party Pinterest board and will be promoted on other social media platform using the #chocolateparty hashtag.
Our recipes will be shared on the first Monday of each month and you can submit your own recipes until the end of the month. You can submit up to 3 recipes each month.
How to participate (the rules)

1.) Blog about your chocolate treat. Your recipe must include the two ingredients we choose. It can be a simple no bake treat or a sophisticated layer cake, the complexity level of the recipe is totally up to you.

2.) Include a link back to this post or the Chocolate party page.  Optional, add the Chocolate Party logo in your blog post or on your sidebar.

3.) Your recipe must be published during the current month. Please do not link old recipes, they will be deleted.