Easy to make butter pecan turtle bars everyone will go crazy over! Buttery cookie, gooey caramel, crunchy pecans and rich ganache – 4 layer of goodness in every bite!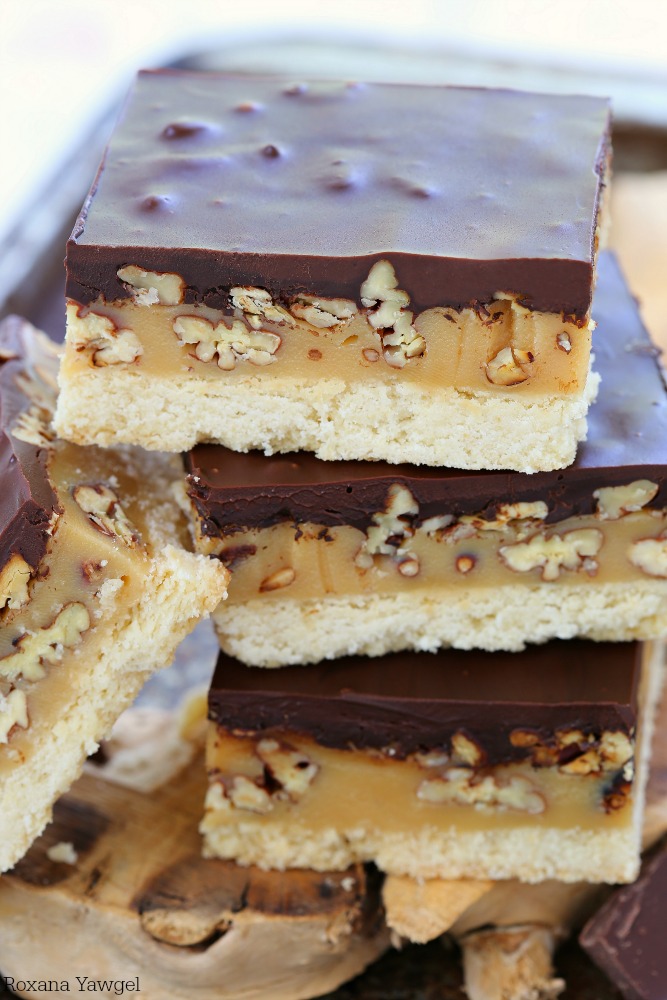 I have monthly subscriptions to several (food) magazines. Some of the magazines I've been receiving them for years, some I just recently started reading.
I love reading about the latest food trends, or ingredients almost forgotten, and now making a come-back. But no matter what theme or subject each magazine covers, you know when they have their seasonal issues. Especially the fall and winter ones. Pumpkin, caramel apples, pecans shortly followed by cookies and bars, and all things peppermint.
Yes, I do love this time of the year! Just as much as I love these butter pecan turtle bars!
Just as much as I love these butter pecan turtle bars! It's like Thanksgiving and Christmas combined in every bite!
Buttery cookie with just a touch of vanilla, ooey gooey caramel packed with crunchy toasted pecans and finished with chocolate ganache! Drooling just thinking about them!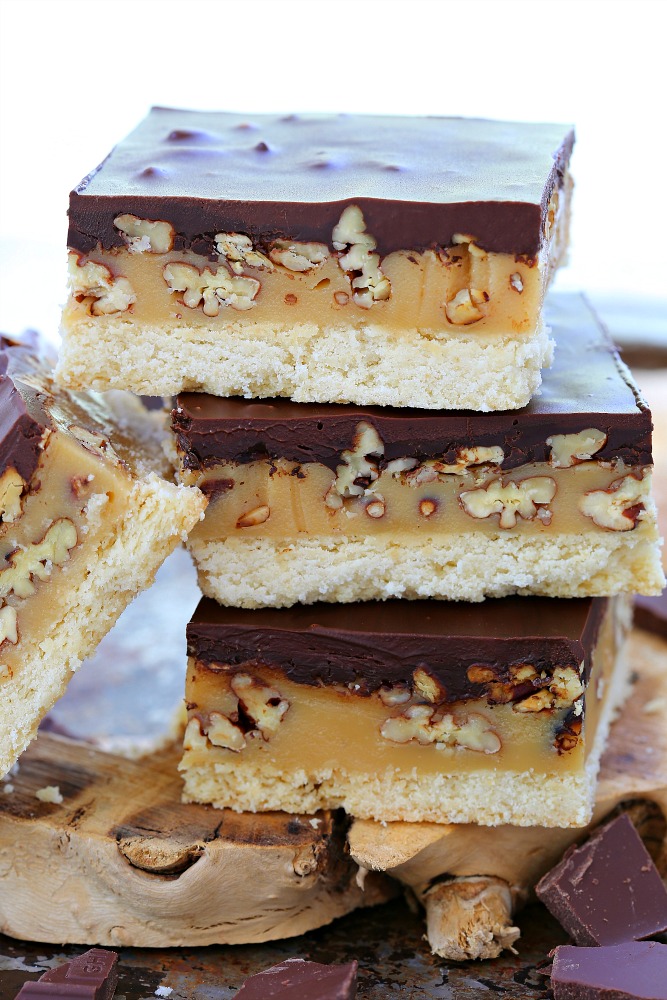 To make these butter pecan turtle bars you need a little bit, OK, maybe a little more, patience.
If you made the Twix bars, these ones will be a breeze since the caramel layer is exactly the same!
The cookie base is very similar to shortbread, but egg yolks are used for richness. Best decision ever!! You can use your shortbread cookie base if you prefer, but you're missing out. Don't say I didn't warn you!
Toasted pecans are one of my top 5 go-to snacks and incorporating them in these butter pecan turtle bars was a no brainer. Instead of going the classic "baked turtle bars" I only baked the cookie layer and the rest is done on the stove keeping the gooeyness of the caramel, the crunchiness of the pecans and the smoothness of the ganache.