Cool down with this easy to make iced coffee! Comes together in 5 minutes tops!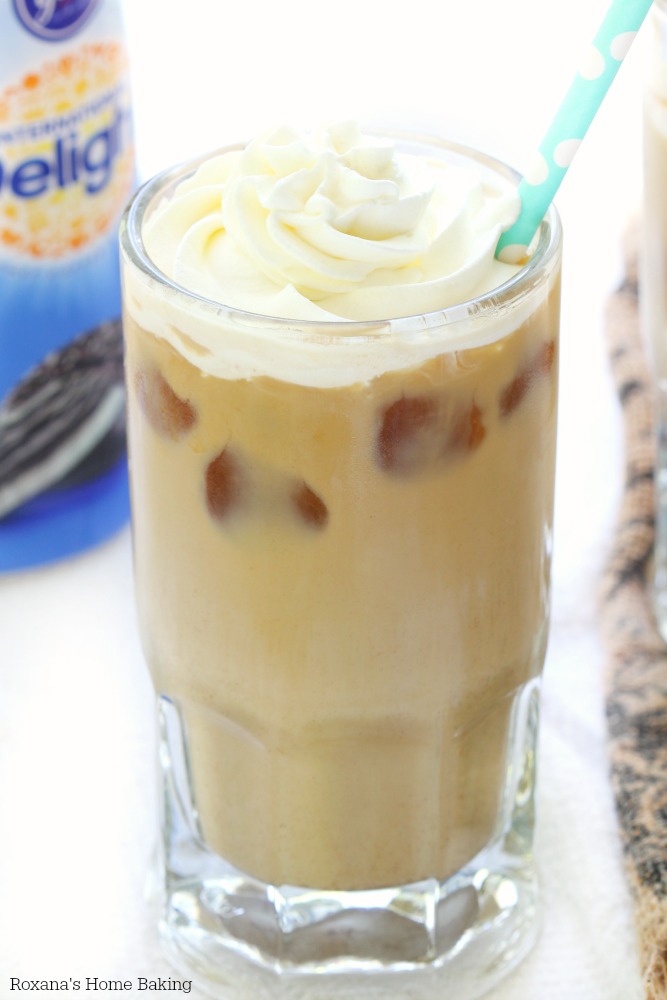 4 more weeks of school and I'm already in panic mode. It's not the "how will I keep my kid entertained all summer" that stresses me out but ALL the activities that are scheduled in the next couple of weeks.
Soccer practice and games, piano recital and rehearsals, strawberry patch, field trip days, graduation day, end of the year party. Every single day is marked on the calendar. I'm so looking forward to summer so I can relax for a bit. I know few days into the summer break I get the puppy eyes "will you play with me, please, mommy" but I'll take that any day over my over-booked calendar.
Why is the end of school-year so stressful?
I need a break!
A break so I can enjoy few sips of coffee without being asked to do something as I reach for the cup.
A break so I can put my feet up and listen to a podcast.
A break so I can read 2 pages from that book I started a month ago and have not yet finished.
I need 10 minutes!  Am I asking for too much? 10 minutes go by so fast!
10 minutes so I can get some coffee ice cubes from the freezer, mix them with black coffee, my favorite International Delight creamer and top it with a dollop of whipped cream.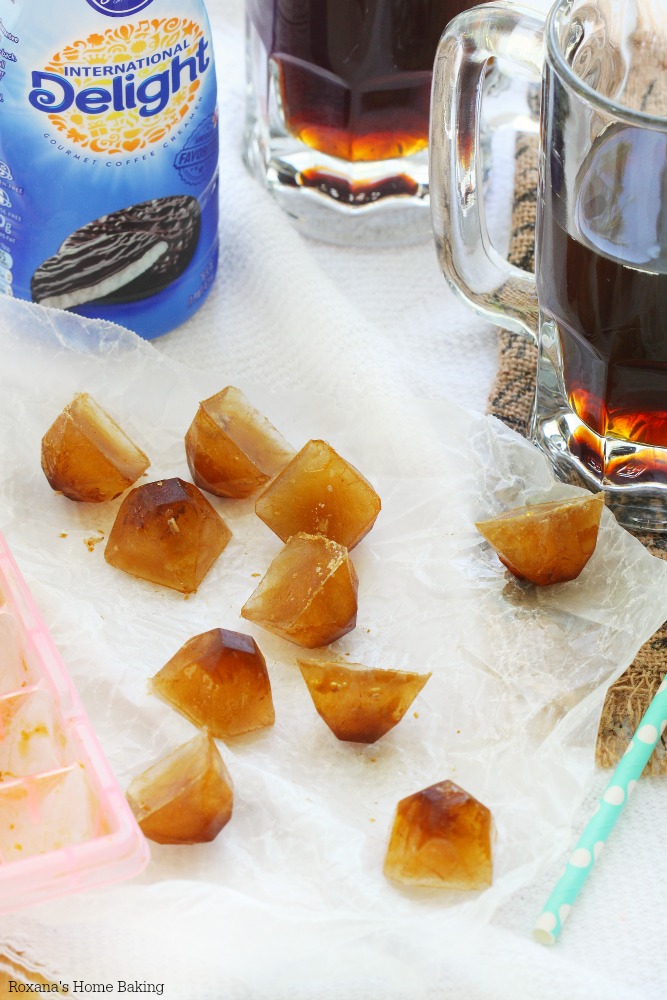 Coffee cubes have saved me so many times! I'm not a hot coffee drinker and there were a few times I had to leave the house without a sip of coffee (can you imagine running errands without having coffee first?) because I was out of coffee ice cubes.
But now I know. When I get low on coffee ice cubes, I brew fresh coffee, fill the ice-cube tray and place it in the freezer.
With the hot weather around the corner, iced coffee is the drink of the day. Can you blame me?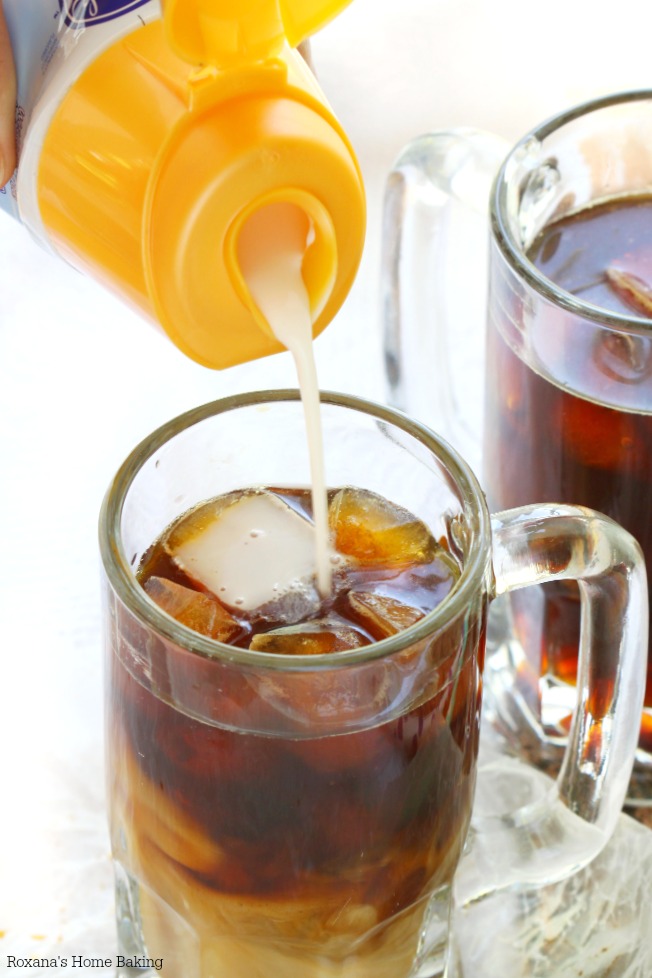 To make iced coffee, you need a little planning. You need coffee ice cubes. Coffee poured into the ice-tray and placed in the freezer until solid. Yes, you can use ice-cubes but remember, ice-cubes are made out of water! Unless watery coffee is your thing …. just saying.
Pour cold coffee halfway into a tall glass. Fill it with coffee ice cubes. Add a good amount of your favorite International Delight coffee creamer.
Top the coffee with a dollop of whipped cream.
Sit back and relax. The world can wait now!
Sign up for the International Delight emails to receive offers, information, and more! Connect with them on Facebook, Pinterest, Twitter, and Instagram.
This conversation is sponsored by International Delight. The opinions and text are all mine.