I've been a stay at home mom from the very first moment we became parents. We knew we have to make everything we can to make sure we spend every day watching our baby girl grown without the need to place her in a child care center while we commute to and back from work.
Spending the days accompanied by her contagious laughter has been a blessing. We have created so many memories of all the things we did together – tea parties, dress up parties, pirate and princess parties or making a total mess in the kitchen trying to decorate a cake or a dozen of cookies.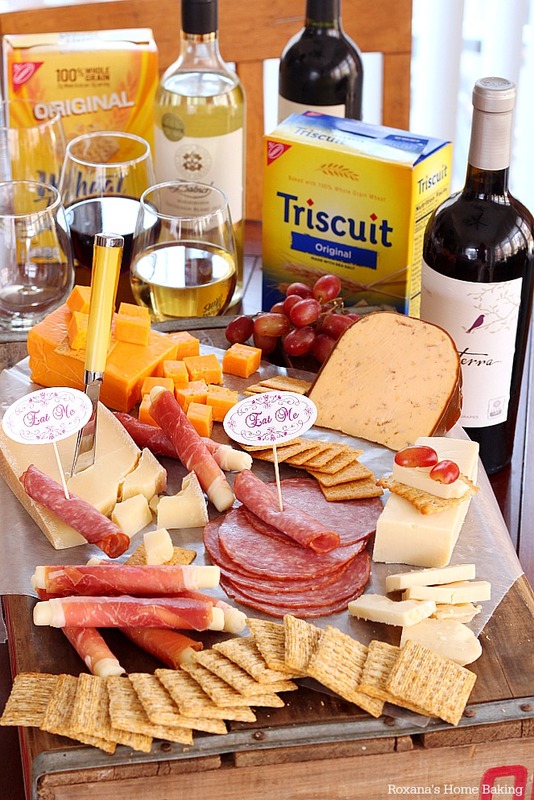 But being a stay at home mom has one downside. Limited adult talk. Quick phone calls with your friends, a couple of words exchanged while meeting at the playground or at kids birthday parties.
As much as I try to grab a coffee with my girlfriends something always happens and our coffee gets canceled. Something had to change and it needed to change quick!
That's how Girls night came into action! 2-3 times a year we leave our spouses in charge and we get together for some cheese, crackers and a couple of glasses of wine.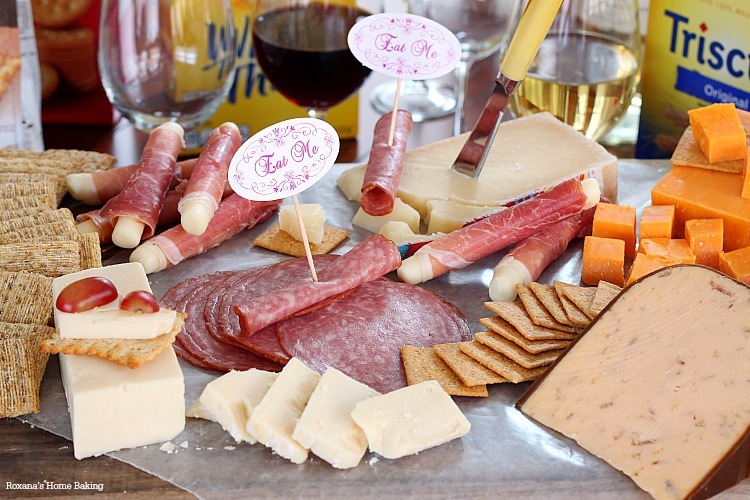 Throwing a cheese and wine party is my favorite party to host. It's so much fun! What can be better than a night spend in the company of good friends, chatting away while enjoying good cheese and wine?
Throwing a wine and cheese party gives me the opportunity to enjoy the company of my friends since all the preparation is done days and hours before the first guest arrives.
I'm not a party organizer but after hosting a few get-togethers I learned what works for me and my friends to ensure we have an amazing time!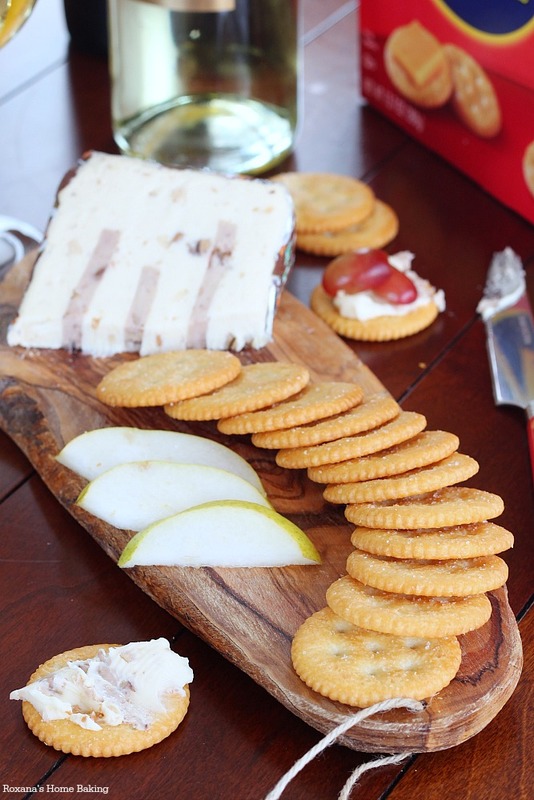 Weeks before the party, decide whom you are going to invite and send out the invitations. Once you know how many guests you're going to have, it's time to decide upon the menu and go shopping.
With every party I try to get at least one new cheese. Something I have not tried before and hopefully neither did my guests. In addition to the new cheese I pick at least 3 others cheese types making sure I have at least 1 hard cheese, one soft cheese and one in between. It's best to have 1-2 oz of each cheese per person.
Once you have the cheese selection down, it's time to visit the wine center.
Pick 2-4 bottles of wine, making sure you have both red and white. My advice is to ask the wine expert at the store and let him/her make some recommendations based on your cheese selection.
My favorite wine is Sauvignon Blanc (preferably from New Zealand) and I always have one bottle at my parties. Other white wines my friends enjoy are Chardonnay and Pinot Grigio (preferably from Italy).
I may not like red wine but most of my friends enjoy it. This time I served some Beaujolais-Villages (my husband's favorite) and a Cabernet Sauvignon.
Other red wines that go well with cheese are pinot noir and Merlot.
If desserts are served after your guests enjoyed the cheese, you should serve sweet wines such as Muscat or Port.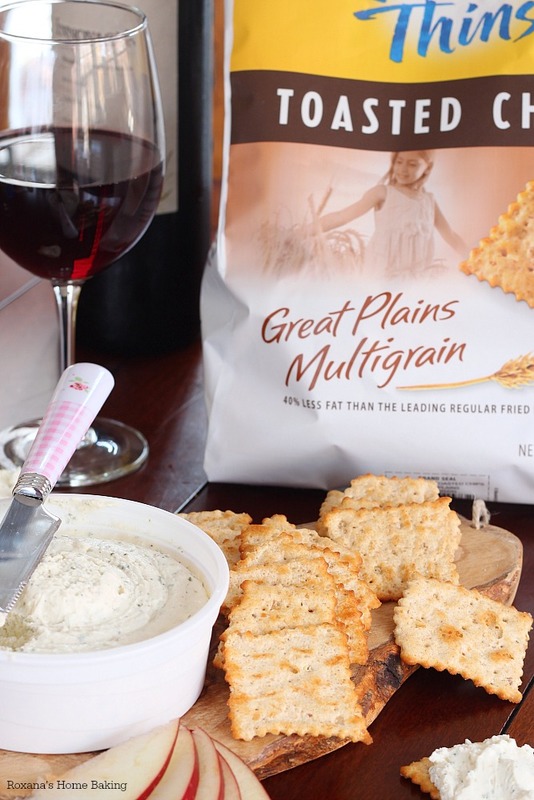 Last, in addition to cheese and wine, you'll also need crackers for your party.
Nabisco is offering a wide variety of crackers to be enjoyed with lots of cheese types.
For the hard cheese I prefer Triscuit and Wheat Thins while for the soft cheese (especially if they aren't too salty) I prefer Ritz crackers.
Are you planning of throwing a party this holiday season? Check out Nabisco website for tips for easy entertaining and irresistible recipes.
Visit http://www.pinterest.com/nabisco by December 13, 2014 to find out how you can enter for a chance to win $10,000 NO PURCHASE NECESSARY. Open to residents of the 50 U.S. and D.C., 18 and older. Ends 11:59 on 12/13/14. Void where prohibited.
This is a sponsored conversation written by me on behalf of NABISCO. The opinions and text are all mine.