Quick and easy macadamia cookie bars topped with a fudgy chocolate layer and lots of chopped macadamia nuts for an irresistible treat. Only 5 ingredients needed!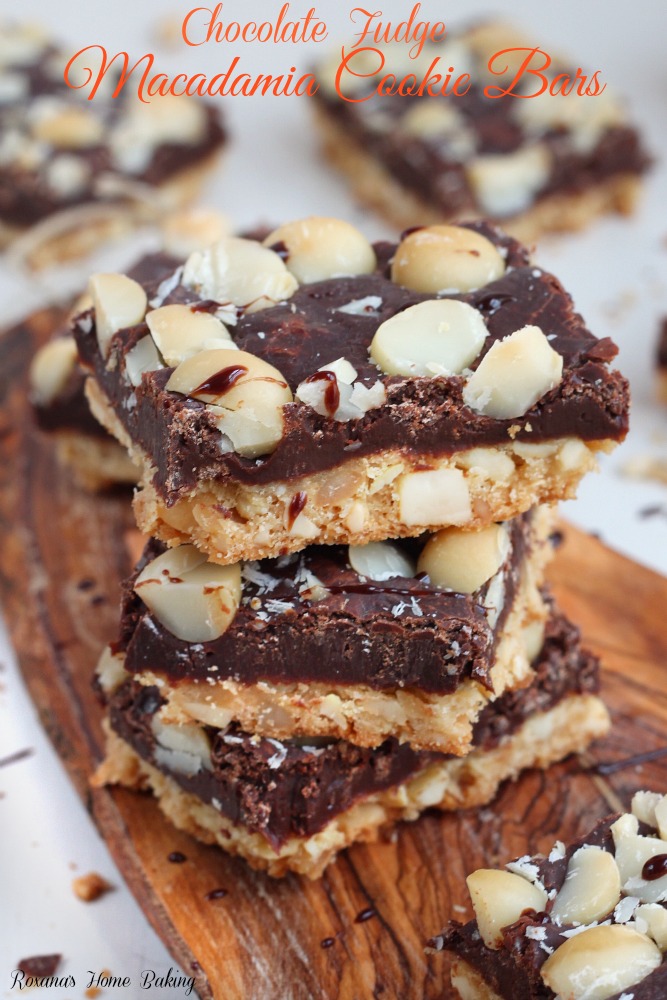 Oh the weather outside is frightful,
But the fire is so delightful,
And since we've no place to go,
Let It Snow! Let It Snow! Let It Snow!
Snow and rainy weather is the best time to turn the oven on and fill the house with warm inviting flavors. Time to let the yeast rise, melt chocolate and drop spoonfuls of cookie dough on baking sheets.
Macadamia cookies are a sample of the Christmas treats my family asks for. I know they are easy to make and can be baked year round but there's something about Christmas and macadamia nuts.  This year I put a twist on these family favorite. Turn them into macadamia cookie bars topped with a fudgy chocolate layer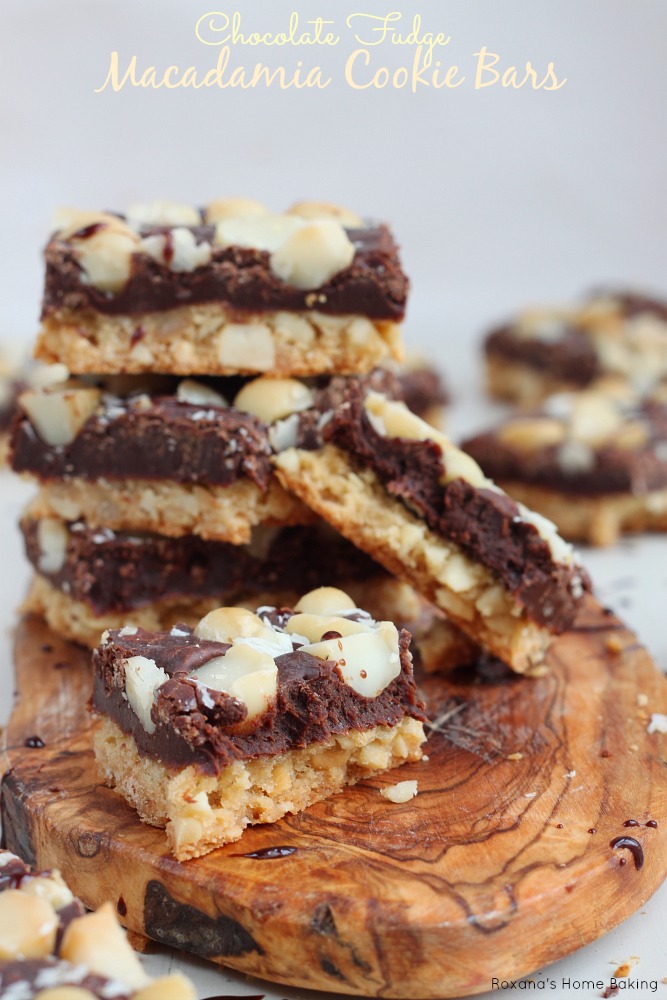 The recipe for these outrageous macadamia cookie bars can be found on my friend Katrina's Blog
If you like these cookie bars you may also like
Fudge filled irresistible peanut butter cookies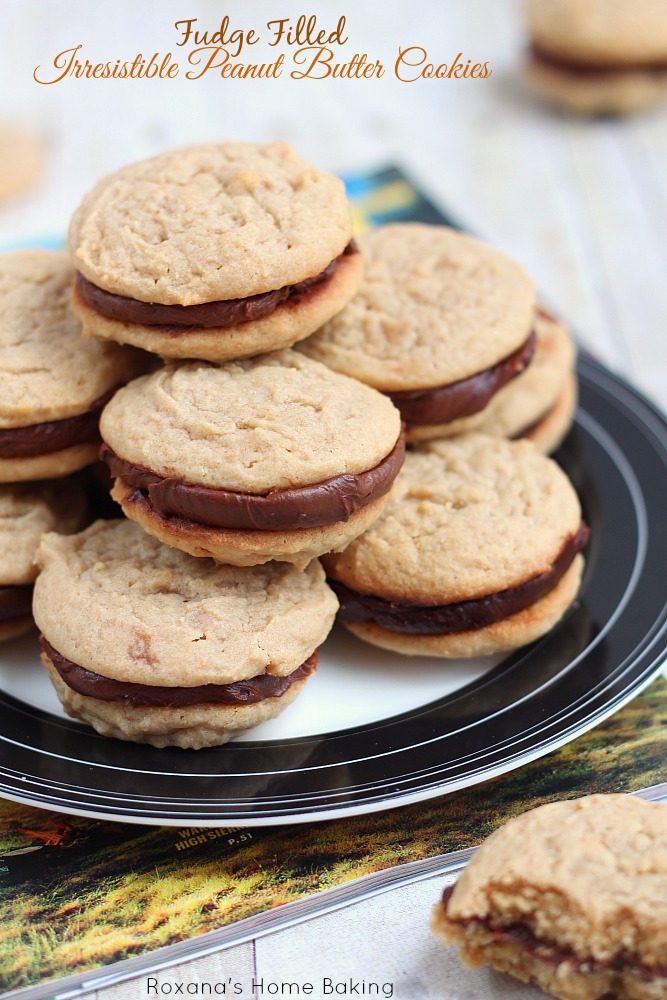 Chocolate fudge roasted strawberry cookie bars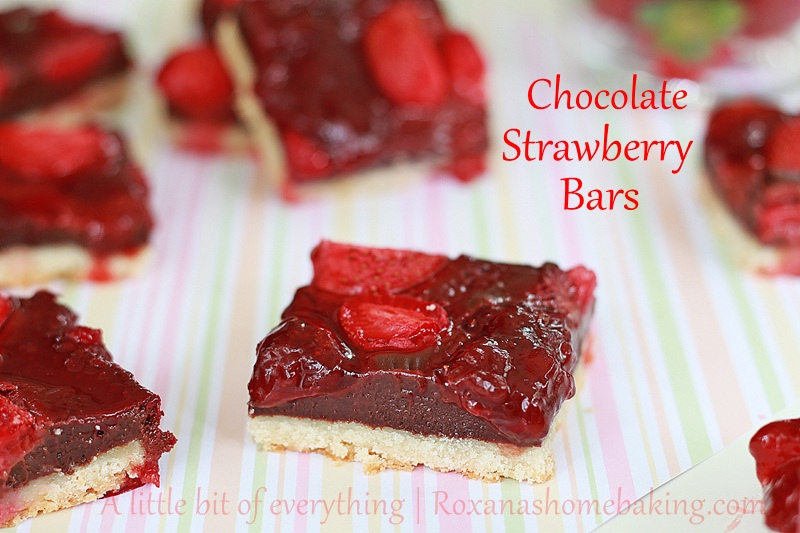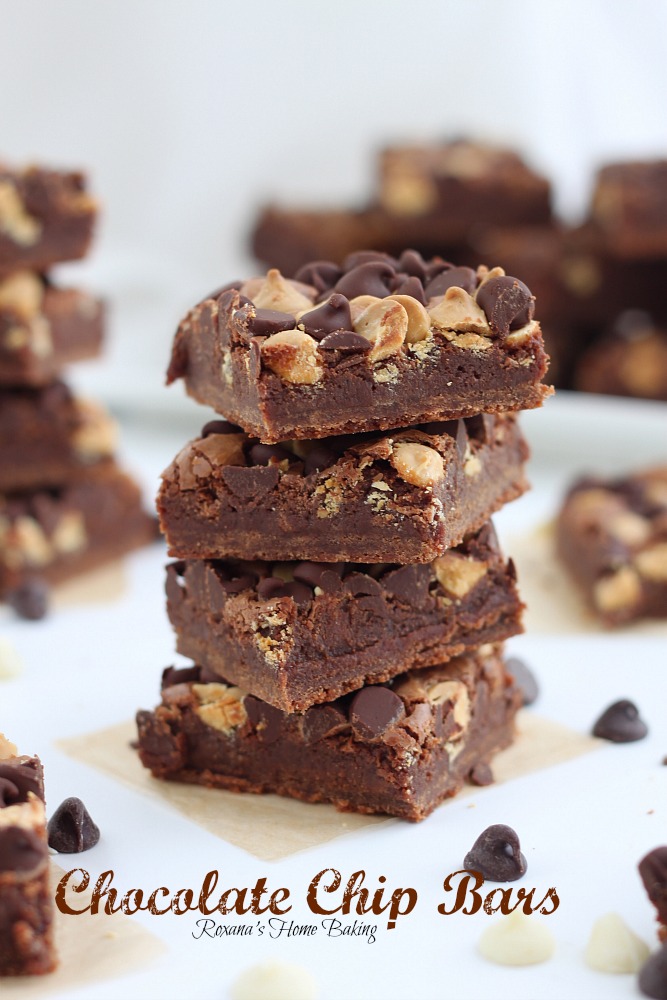 Happy baking,
Roxana