Craving something chocolatey, decadent and easy to make? You will love this absolutely perfect black tea chocolate cake with an easy warm chocolate frosting poured over!
My mother in law has been subscribed to various food magazines for years, actually for as long as I can remember. Every few months, she packs them in boxes and she mails them to me, so I can read them too. Thumbing through the magazines, I can easily find dog-eared pages, signs of accidental splashes or spills and handwritten sidebar notes.
On rare occasions, I find forgotten handwritten recipes. Mostly in pencil, rarely in pen. Old, faded and discolored papers. I wish I knew the stories that come with old recipes. All the family gatherings, birthday parties or holidays spent together.
If I close my eyes I can imagine everyone gathered around, telling funny family stories, kids running around without a care in the world.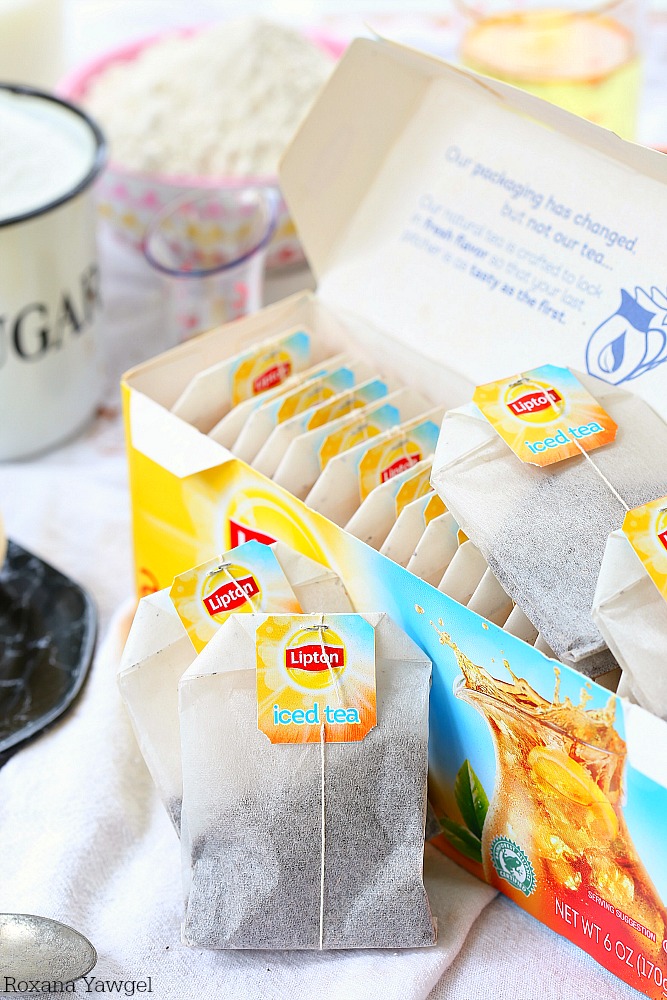 When Lipton challenged me to put a twist on a classic recipe, the collection of handwritten recipes from my mother in law came to mind. I knew I would find a recipe in there that could easily be re-imagined and while sipping on some Lipton Iced Tea I found a card for one bowl chocolate cake recipe.
In addition to her love for food magazines, my mother in law loves tea parties and since I'm going to visit her in just a couple of weeks I'm going to re-make this black tea chocolate cake for her.
It's perfect for any tea party! After all, a party without cake is just a meeting, right?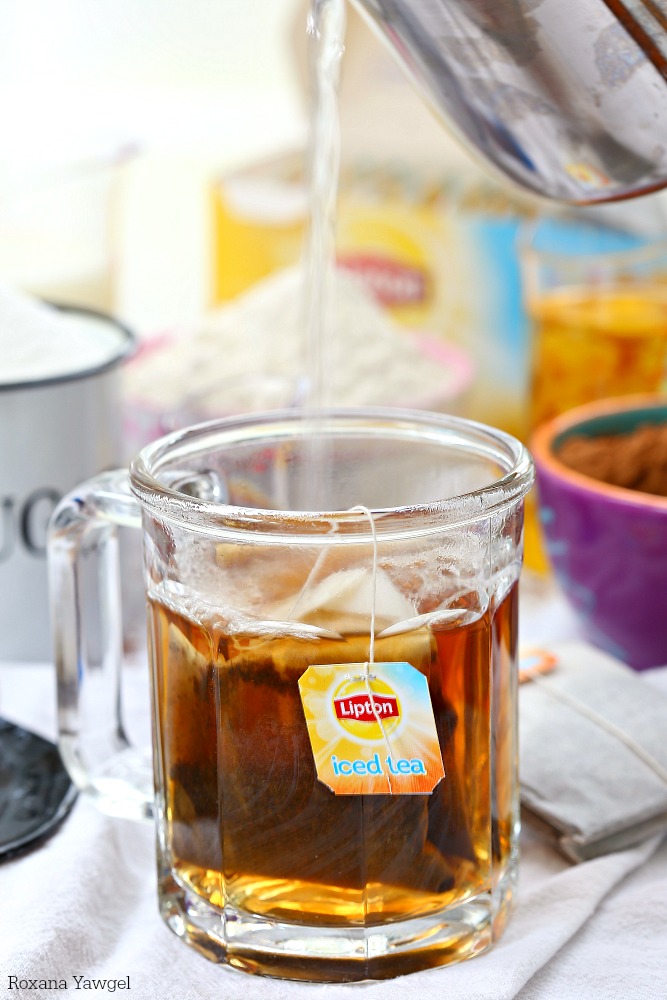 To make this one bowl black tea chocolate cake, you need the basics- all purpose flour, white sugar, unsweetened cocoa powder, both baking powder and baking soda as the dry ingredients and eggs, vegetable oil, milk and black tea as your wet ingredients.
In a mixing bowl you whisk together the dry ingredients and slowly add in the wet ingredients, mixing until just combined. That's all!
Once your cake is baked and cooled it's time to make the frosting.
In a saucepan cook over medium flame milk and butter, stir in cocoa and powder sugar and pour over the cake. If that's not easy, I don't know what easy is then!
Of course sprinkles are mandatory!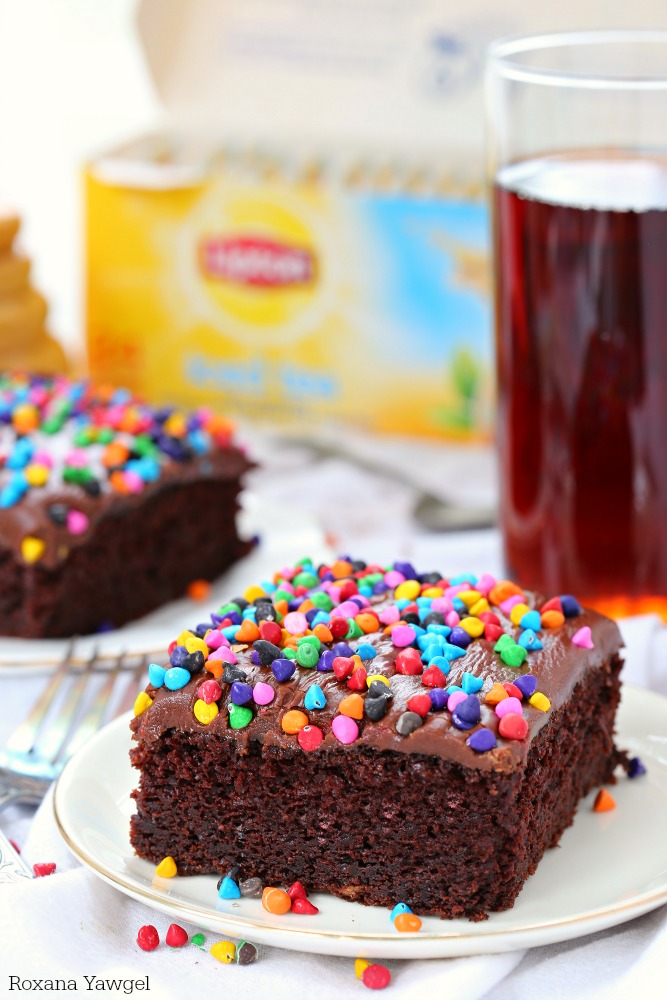 There's one thing left to teach you before I leave you with the recipe for this black tea chocolate cake with warm chocolate frosting – how to brew the perfect tea!
Pour 4 cups BOILING water over 2 family-size tea bags in a heat-proof pitcher.
Brew 3 to5 minutes before removing the tea bags.
Sweeten to tase!
Stir in 6 cups ice cubes until melted. If not using ice cubes, then stir in 4 cups cold water.
Keep refrigerated.

[mpprecipe-recipe:672]
This is a sponsored conversation written by me on behalf of Lipton. The opinions and text are all mine.