Luscious nutmeg log cookies made with only 5 ingredients! Flavorful and so easy to make, these cookies will be a hit on your holiday table!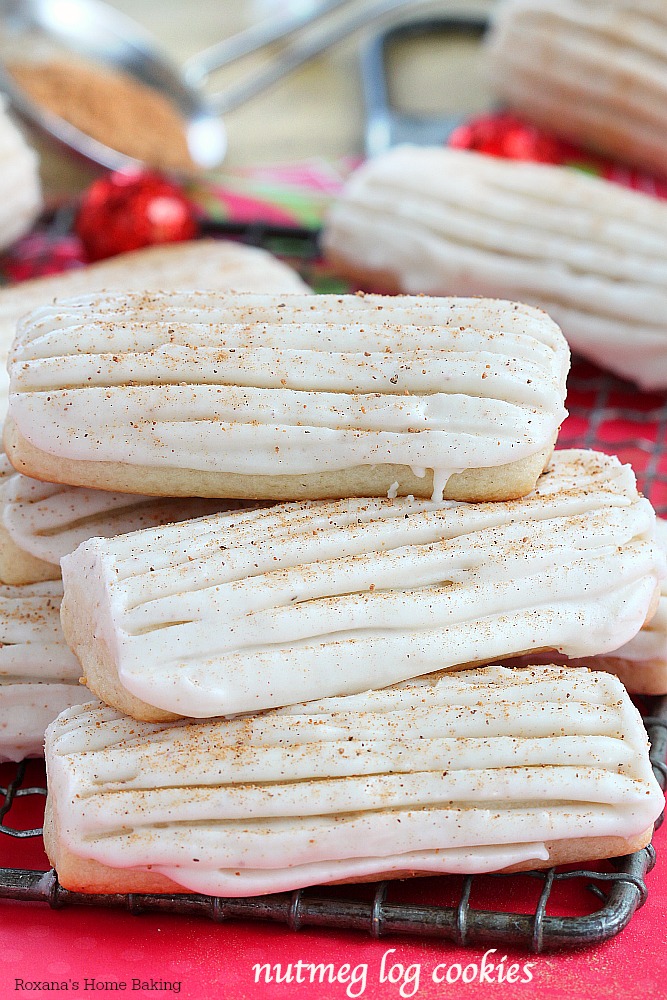 Saying today was a busy day would be an understatement. It started with a 13X9″ pan of chocolate caramel bars, followed by another one of chocolate marshmallow bars, blondies and chocolate bars. Once all the bars were done, my oven went on the ride of the year – 10 dozen of cookies. Still waiting for my last  batch to bake.
All these after all the baking I've done for yesterday cookie exchange. Tuesday I'm invited to another one.
My house smells amazing! Chocolate, toasted marshmallows, eggnog, ginger, cloves, cinnamon and nutmeg.
The nutmeg smells comes from these nutmeg log cookies! Oh my! They are heavenly! They taste like Christmas!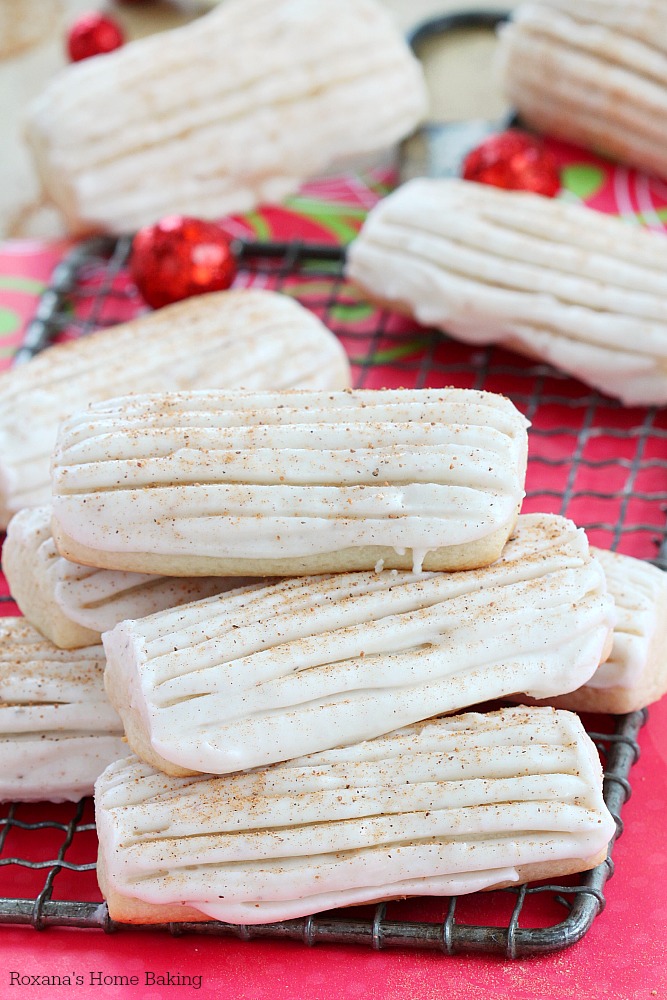 I've made 6 dozens of these cookies this year and plan on making them again for Christmas! We can not get enough of them!
Good thing I always have the ingredients on hand! Butter, sugar, egg, flour and nutmeg. That's all you need! Plus there are so much easier to make then a yule log cake!
You see, there's absolutely no excuse why you shouldn't make these nutmeg log cookies too! You'll love them!
Get the recipe on Imperial Sugar website
If you're looking for other holiday dessert recipes, you can check out these gingerbread cupcakes, snowball cookies and red velvet cookies. All found on Imperial Sugar website as well