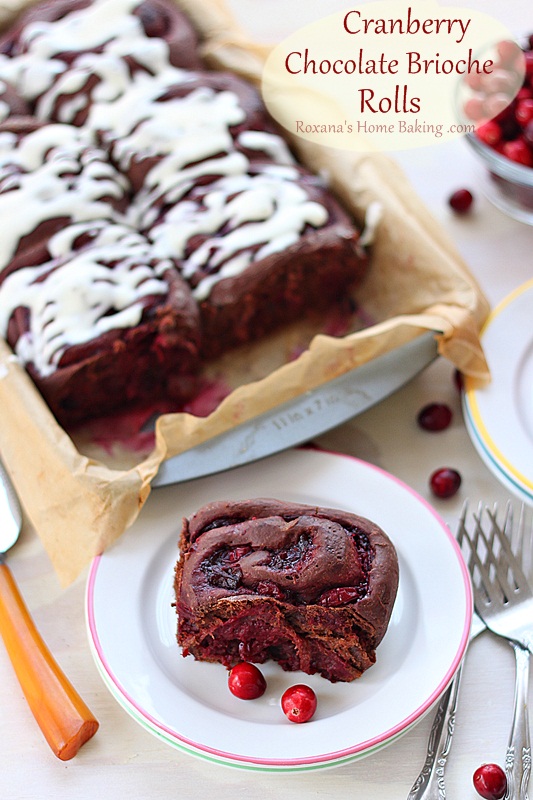 What a trip this post has been.
Let's take a walk back in time. Few weeks ago I received an email from Hodgson Mill asking if I was interested in participating in their "Have a GRAIN Holiday" baking contest, using one of their flours.
The idea of trying new flours was tempting, especially since they don't sell it in my area. So, after doing a little happy dance, I replied with a big YES!
Few days later the mailman rang the bell giving me a package with my Hodgson Mill Flours.
Everything was set, I was a little nervous trying a new flour, since, as you probably know, flours are different. They may all be wheat flours but the protein/gluten level is different from company to company and since this was the first time I baked with Hodgson Mill I did not know what to expect.
The November #chocolateparty  was fast approaching as well and to have time on my side, why not bake something using Hodgson Mill flours for the party.
Great idea, right?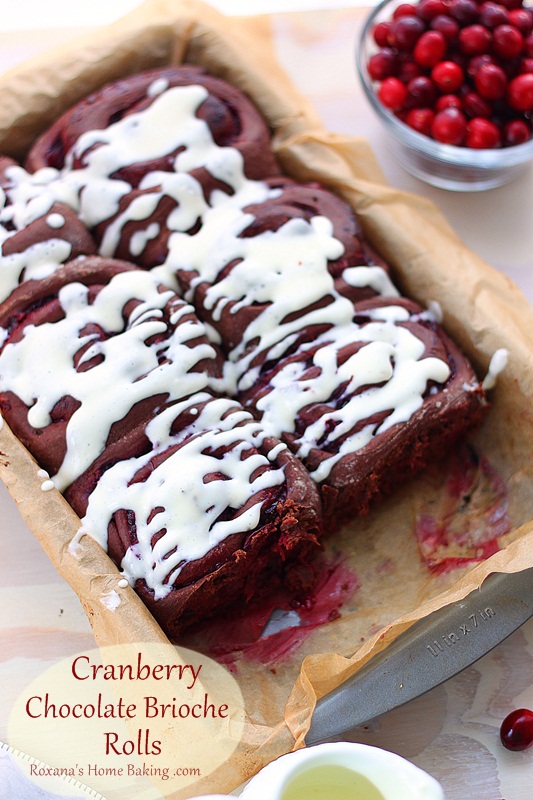 After three attempts (in two days), I finally figured out how to make chocolate brioche using Hodgson Mill Bread Flour.
Now it was time to combine the chocolate brioche with November #chocolateparty secret ingredient – cranberries.
Cranberry Chocolate Brioche Rolls!
Thursday I finally got around making the rolls. Friday I took the photos. Was ready to sit down and write this post.
Or so I thought.
Starting Saturday my internet connection was so slow I could hardly upload any photos and yesterday the modem shut down. What a beautiful weekend, what else could go wrong. No internet and less than 24 hours until the chocolateparty.
Oh, but it got worse with every minute.
After we all had breakfast and played with Tiffany I said to myself, why not edit the photos and white the entire post in a word document and just take a quick trip to McDonald's when I'm done to upload it on the blog.
Another brilliant idea, of course.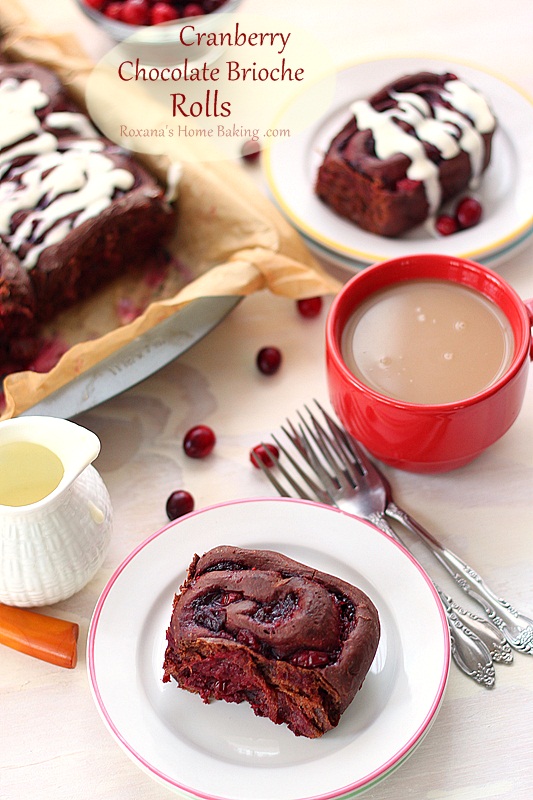 Only this time the camera card was nowhere to be found. All the photos I took for this week's posts were gone. GONE!!
Panic time was just around the corner.
When would I have time to make another chocolate brioche, fill it with cranberry sauce and take some decent photos all before 5 0'clock when it now gets dark out?!?!
I was ready to throw in the towel.
All I could think of was some quick chocolate cranberries cookies, similar with the pumpkin chocolate cookies I made last month.
All set and done, cookies were to be made for November Chocolate Party and my chocolate brioche for "Have a GRAIN holiday" baking contest had to wait few more days.
Quickly whipped up the cookies dough, place it in the fridge until cold enough to be handled and, just like a multi-tasking mom, I decided to fold the pile of clothes I "forgot" last night in the dryer.
And just like the light at the end of the tunnel, there it was, on the bottom of my dryer, my camera card.
I felt how my knees weakened,  my hands started shaking : was it possible? it was really happening? was there a hope?
I rushed up the stars, turn the laptop on and said a little prayer while the photos were uploading one by one.
I was so happy I had tears in my eyes (although the idea of having chocolate brioche AGAIN  for dinner wasn't that bad)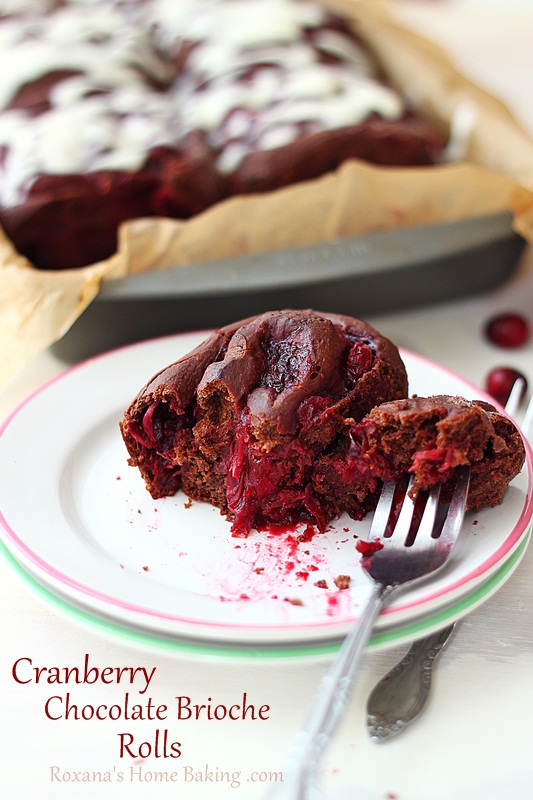 So here I'm, with a McDonald's coffee in front of my warming my hands one my one and slowly typing, sharing with you the history of these cranberry chocolate brioche rolls.
The rolls were just at the limit between sweetness and tartness.
On one side you have the slightly sweet brioche with a deep chocolate taste from the unsweetened cocoa powder, on the other side you have the tart cranberry sauce all combined perfectly with the sweet cream cheese icing.
You take a bite, first is the icing that touches your lips, followed by the soft brioche and in the end the cranberry sauce leaves you wanting more and more.
Cranberry Chocolate Brioche Rolls
---
Yields 8 rolls
Cranberry Chocolate Brioche Rolls Recipe - Soft and slightly sweet chocolate brioche filled with tart cranberry sauce and topped with sweet cream cheese icing. Delicious in every bite.
30 minPrep Time
30 minCook Time
3 hrTotal Time
Ingredients
Chocolate rolls

1 2/3 cups (210 grams) Hodgson Mill bread flour
1/3 cup (80 ml) lukewarm milk
1 tsp yeast
1/4 cup (50 grams) sugar
1/2 tsp salt
2 eggs (room temperature)
1/2 cup (40 grams) unsweetened cocoa powder
6 tbsp (85 grams) melted butter

Cranberry sauce

10 oz (280 grams) fresh cranberries
1/4 cup fresh squeezed orange juice
1/2 cup (100 grams) sugar
2 tsp ground cinnamon

Cream cheese icing

1-2 tsp warm milk
4 oz (113 grams) cream cheese (room temperature)
1/3 cup (40 grams) powder sugar
Instructions
In a mixing bowl add the 1 2/3 cup bread flour. Make a well in the middle and pour the 1/3 cup lukewarm milk in. Sprinkle the yeast on top of it and leave at room temperature until the yeast has dissolved and bubbles start to appear.
Add the sugar, salt and eggs and, with the dough hook on, start mixing on low speed.
Gradually add the cocoa powder.
When the cocoa powder is incorporated increase the speed to low-to-medium and slowly pour the melted butter.
When all the butter is incorporated increase the speed to maximum (on my mixer that is 12) and mix for 2-3 minutes. (at this point the dough is a sticky mess but, please, do not be tempted to add more flour, it will come together with a little patience)
With a spatula clean the sides of the bowl and the hook and start mixing again for 2-3 more minutes.
Clean and mix again. Do it for 3-4 more times until the dough starts to pull itself from the sides of the bowl and makes a slapping sound.
Clean the sides of the bowl and the dough hook and place the dough into a buttered bowl.
Cover with plastic wrap and leave at room temperature to rise until doubled in volume.
Meanwhile make the cranberry sauce.
In a small saucepan add the cranberries, orange juice, cinnamon and 1/2 cup sugar.
Cook over medium speed for about 7 minutes, stirring occasionally.
Leave to cool completely.
When the dough has doubled in volume, roll it out onto a lightly floured surface into a 12X8 rectangle.
Spread the cranberry sauce all over it and roll it starting from one of the wide sides.
With a piece of strong thread or an unflavored dental floss cut the roll into 8 (almost equal) rolls.
Place them into an 11X7 baking pan lined with parchment paper.
Cover again and let rise for 30 more minutes.
In the meantime, heat the oven to 375F.
Bake the rolls for 25 minutes in the heated oven.
When the rolls are almost done, make the icing.
In a small bowl add the milk, cream cheese and sugar and stir until well combined. Pour over warm rolls.
Enjoy!
7.6.8
384
https://atreatsaffair.com/cranberry-chocolate-brioche-rolls-recipe/
Roxana Yawgel http://atreatsaffair.com/ All images and content are copyright protected. Please do not use my images without prior permission. If you want to republish this recipe, please re-write the recipe in your own words, or simply link back to this post for the recipe. Thank you.
~~~~~~~~~~~~~~~~~~~~~~~~~~~~~~~~~~~~~~~~~~~
~~~~~~~~~~~~~~~~~~~~~~~~~~~~~~~~~~~~~~~~~~~
~~~~~~~~~~~~~~~~~~~~~~~~~~~~~~~~~~~~~~~~~~~
~~~~~~~~~~~~~~~~~~~~~~~~~~~~~~~~~~~~~~~~~~~
 The giveaway is now closed
Would you like to make your own Cranberry Chocolate Brioche Rolls?
I've got you covered!
Hodgson Mill is giving away to one of you a pack just like mine
One (1) 5lb. bag of Hodgson Mill Whole Wheat Flour
One (1) 2lb. bag of Hodgson Mill Best for Bread Flour
One (1) 2lb. bag of Hodgson Mill Whole Wheat Pastry Flour
– branded measuring cups and spatulas.
To enter just leave a comment below telling me what would you like to bake first with the Hodgson Mill Flour.
For additional entries – (please leave a comment for each entry)
1.Subscribe to Roxana's Home Baking weekly Newsletter
2.Friend me on Google + and leave your name in the comment area
3.Share this post on Google+  tagging +Roxana GreenGirl and leave the link to the comment in the area.
4. Follow all my boards on Pinterest and leave your name in the comment area
5. Pin this post and leave a comment with the link to your pin
6. Like A little bit of everything and leave your name in the comment area.
7.Share this post on Facebook and leave a link to your post in the comment area
8. For a $1 off coupon tweet the following Get $1 off healthy @HodgsonMillInc flour in time for the holidays! Tis the season to share – please RT! http://bit.ly/1Coupon #HAGH
9. Spread the word about the Hodgson Mill Sweepstakes  by tweeting the following Lighten up your holidays by entering to win a Baker's Gift Pack of healthy @HodgsonMillInc products! Please RT! http://bit.ly/HMSweeps #HAGH
10  easy entries!
Giveaway opened to US residents only until Sunday November 11th at 11.59pm EST. Good luck!!!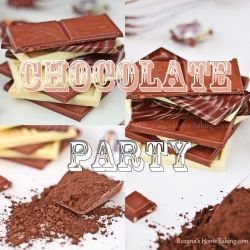 Check out what my wonderful friends brought to the party. Wanna join us? Make something until November 30th using both chocolate and cranberries, blog about it, letting your readers know about our party, and submit your link to the tool below


[ts_fab]