This is a sponsored post written by me on behalf of Tyson Foods, Inc. All opinions are entirely my own.
These 3 irresistible Game Day snack hacks, ready in less than 30 minutes, will score more points than a touchdown at your next game day party!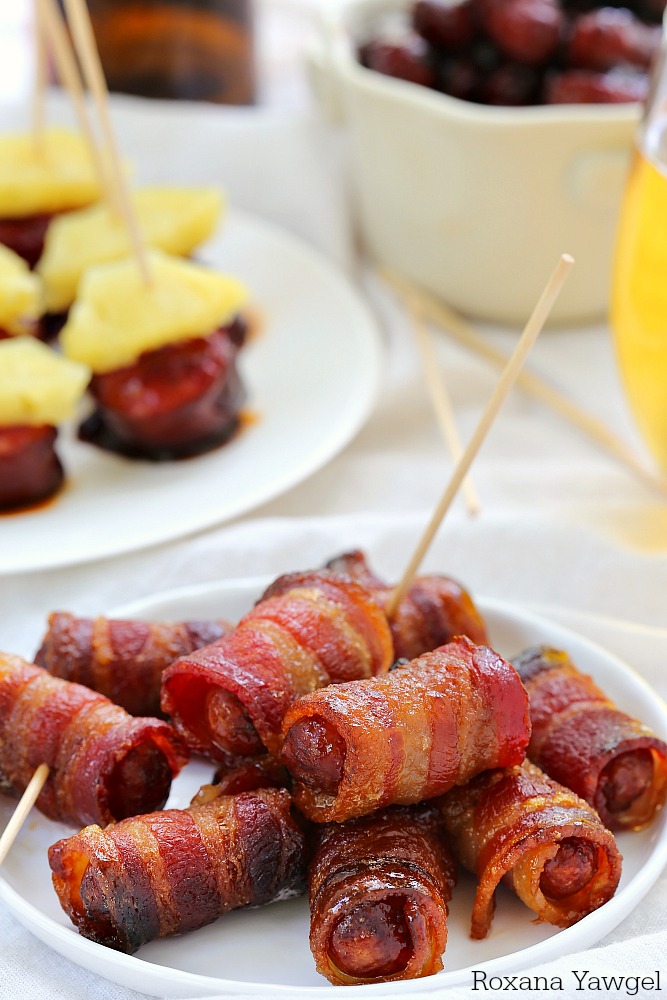 Sunday is usually the only day of the week we don't have to attend any after school activities, but that does not mean I get to relax on Sundays! I'm pretty sure almost all my Sundays are scheduled until the end of the year. A couple of school field trips, some birthday parties, several playdates and a few Game Day parties we're hosting!
Ahh, the Game Day parties!
I wish I could tell you how much I love football. But I can't. Because the only thing I love about game-time season is the food! I usually make a lot of easy appetizers, set them out to nibble on while we enjoy the game.
With my busy schedule, lately I have been making super easy snacks that require little to no time! In fact, these 3 snacks can ALL be made in 30 minutes! Yes, you read that right! 30 minutes to make 3 different snacks featuring Hillshire Farm® Smoked sausages which are the perfect Snack Hack for Game Time Season!!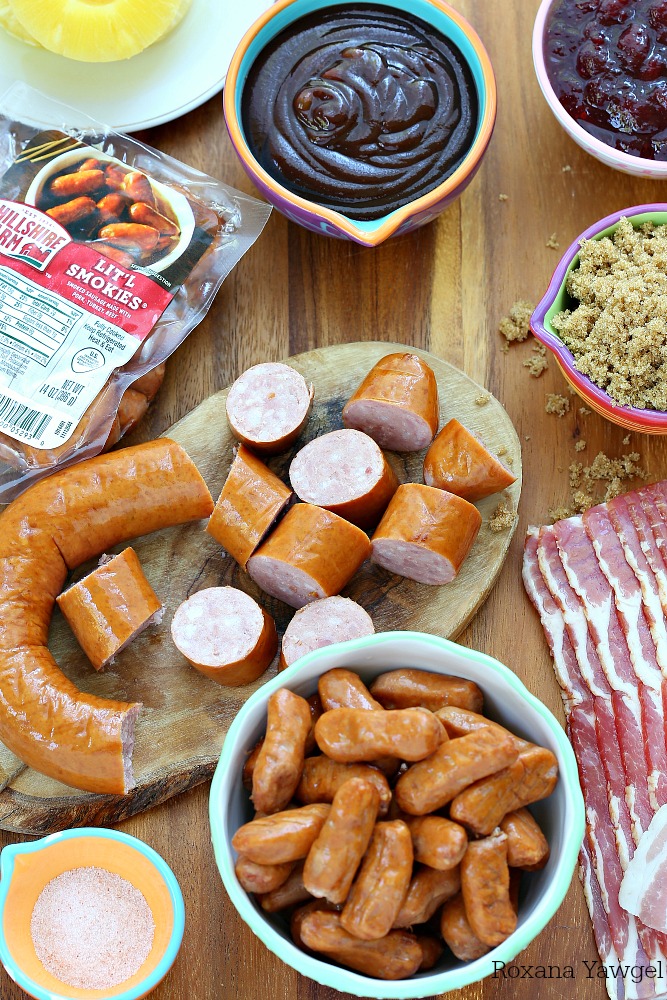 One of our favorite thing to munch on are Hillshire Farm® Lit'l Smokies that I buy from my local Walmart. They are the perfect bite-size snack, don't you think?
And, with just a few other ingredients you can take them to a whole new level!
Today I'm going to show you two ways to "fancy" up your Hillshire Farm Lit'l Smokies!
My absolute favorite are the Bacon Wrapped Lit'l Smokies! Bacon strips, brown sugar, and Lit'l Smokies! About 10 minutes of prep time and no more than 20 minutes in the oven.
Heat the oven to 400F. Line a baking sheet with aluminum foil (for easy clean up), place a wire rack on top and set aside while you prepare the Lit'l Smokies.
Cut each bacon slice with kitchen shears in 2-3 pieces. Dip each piece of bacon into brown sugar lightly coating both sides, and wrap it around a Lit'l Smokie. Place it on the wire rack.
Repeat until you think you have enough bacon wrapped smokies for your game day party!
Place the baking sheet into the oven and bake for about 20 minutes or until the bacon is browned and the sugar is melted. Serve warm!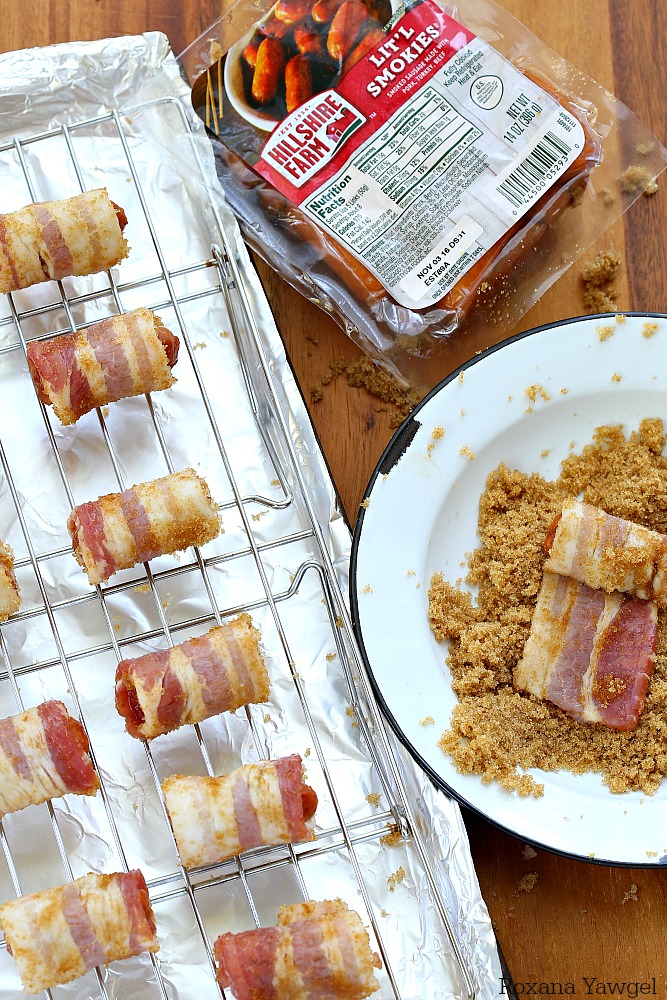 While the Lit'l Smokies are in the oven, you can make my husband's favorite game day snack! Cranberry Barbecue Lit'l Smokies!!
You get a little sweetness and tartness from the cranberry sauce (I prefer the whole berry cranberry one, but jellied works just as well), spiciness from the barbecue sauce (use whatever barbecue sauce you prefer) and smokiness from the cocktail sausages.
Place an entire can of cranberry sauce, a medium size bottle of barbecue sauce and a pinch of salt in a saucepan. Stir to combine.
At this point, you can add an entire package (or more) of Hillshire Farm Lit'l Smokies alone or throw in some pieces of Hillshire Farm Beef Smoked Sausage like I did.
Place the saucepan on the stove over medium-low flame. Cook for about 15 minutes, stirring occasionally until the sauce thickens. Keep in mind that the sauce burns and sticks to the pan easily, so don't forget to stir!
You could also cook these Cranberry Barbecue Lit'l Smokies in slow cooker. I prefer the stove-top version since it's so quick!!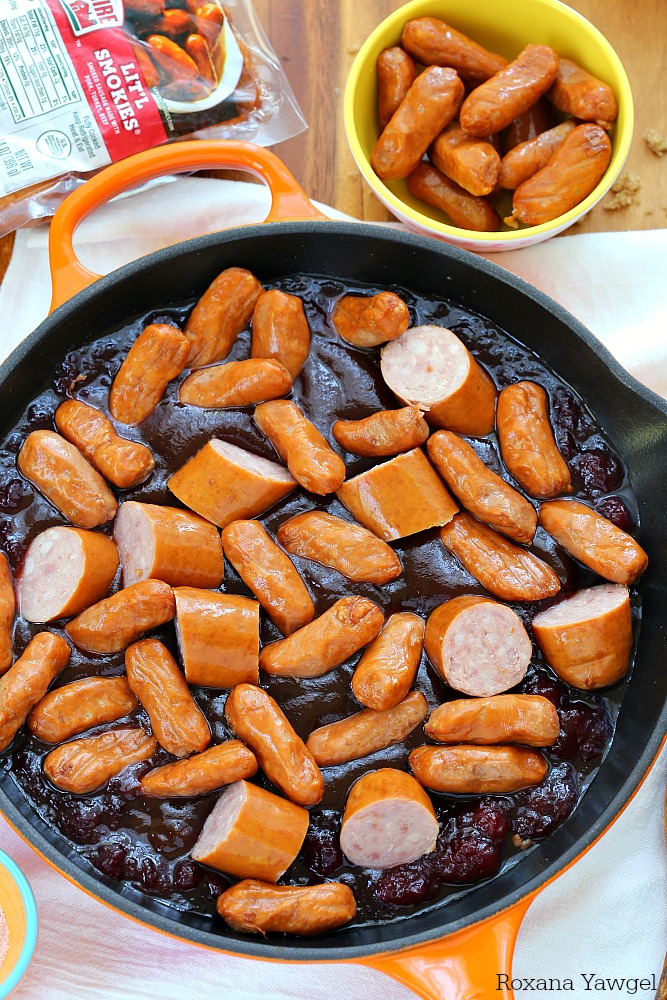 Look at that glaze!! YUM!!!!
My third game day snack hack, and an overall favorite, are the Pineapple Sausage Bites!
Cut an entire link on Hillshire Farm Beef Smoked Sausage in about 1-inch pieces. Cook it in a mix of cranberry and barbecue sauce, just like the previous snack hack.
Once the sauce has thickened, remove from the pan, top each sauce bite with a little piece of canned pineapple and enjoy! A little bit of sweetness, a little bit of smokiness, a whole lot of deliciousness!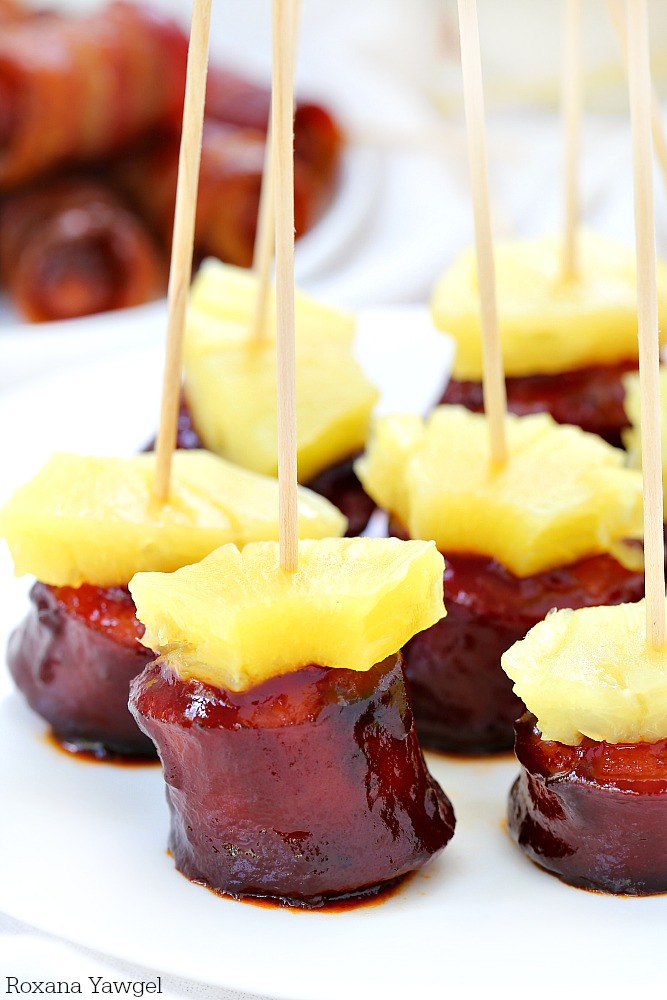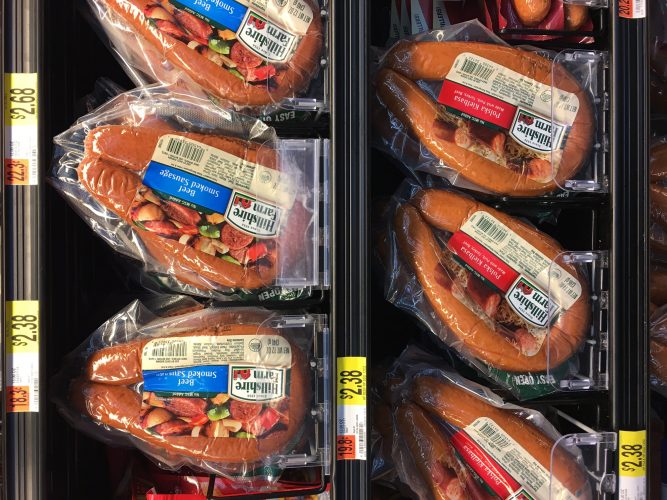 Tyson® Foods is the best way to prep for Game Day, check out a few other items you can find at your local Walmart:
Jimmy Dean® Roll Sausage

IF (Individually Frozen) Wings

Tyson Any'tizers (boneless or bone-in)

Tyson Crispy Chicken Strips

Ball Park® Frozen Pulled Pork
What are your favorite game day snack hacks? #TabletopTailgate
.